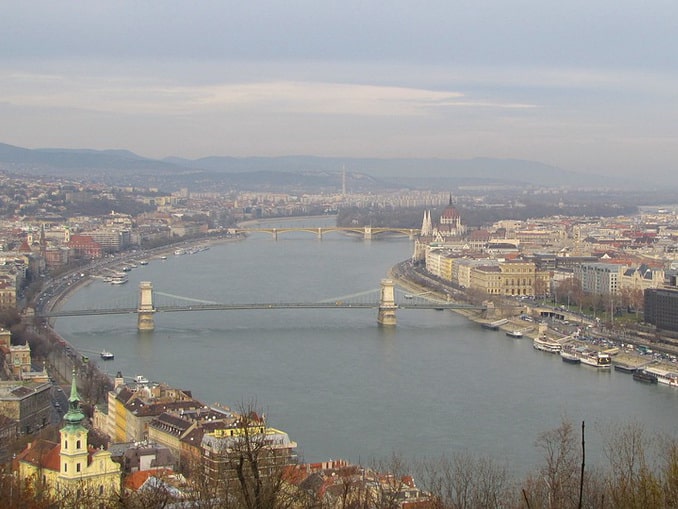 Budapest in October or November – is it worth going? Weather, what to wear, prices 2023 in hotels and on excursions. What to do in Budapest in autumn, where to visit in Hungary – in the material of good Time for Trip.
A trip to Hungary isn't a beach story at all. Even if there are plans to visit Lake Balaton and set a couple of sessions in the famous thermal baths of Budapest, a tourist coming to this European country does not put water entertainment at the forefront. And the one who is going to visit architectural or historical sights in the first place, even more so!
Beautiful views, original sights, delicious food and wine – Hungary is well-known for its cuisine – that's what attracts travelers. And, of course, they magnets by a good location of the country – by the way, you can get to Vienna from Budapest in a matter of hours!
Yes, we agree that in terms of popularity, the Hungarian capital is still noticeably inferior to the same Prague. But those who have blazed a path to Budapest (btw – one of the World Heritage Sites by UNESCO) at least once will almost certainly come back here again.
Most likely, of course, not in the high season – in summer on the banks of the Danube sometimes can be difficult to breathe. Because of the huge heat and high humidity!
Why
But what if you visit Budapest in October or even in November? When not only nature, but also the mass tourist everywhere almost sink into hibernation?
Will such a step be justified?
Or is Hungary in October, and even more so in November, not too favorable to guests?
And your money will be almost wasted?
We studied the climatic and entertainment aspects, monitored prices and explored how good shopping in Budapest can be. Thus getting an answers to all, well, or many questions, which may arise from a tourist planning an independent trip.
And let's start, of course, traditionally. From what it really is
Weather in Budapest in October
We will encourage you – from the very beginning of autumn forecasts invariably inspire optimism. Because in early October, the weather in Hungary and, of course, in its capital, is sometimes simply gorgeous.
In fact, summer is in no hurry to completely leave the country, even in the second month of the calendar autumn. Which is a bit strange for Central Europe, isn't it?!
In October 2022, the air temperature in Budapest, for example, initially reached +20-24 °C. And only in the second decade of the month, as if realizing mistake, it plunged into melancholy. Not even daring to rise above the +14 °C even during the day.
The month ended on a slightly more positive note – it was around +14-16 °C during the day. But at night it was colder, the temperature even reached +2 °C, once there were frosts.
Usually, however, October in Budapest is somewhat more stable and generous with warm days. Therefore, for at least two to three weeks, you have the right to count on something like +20 °C by noon. And not less than +12-16 °C – at night.
Precipitation
Chances of rain? Not very high!
On average, rainy to one degree or another can turn out up to 3-5 days. Moreover, showers in the middle of autumn are not typical for the Hungarian capital.
In principle, the humidity isn't particularly high. In any case, it rarely exceeds 75-80%. Which, of course, suits travelers who love long walks in the open air.
By the way, there are much more sunny days in Budapest in the middle of autumn than the average tourist expects to see. In the reviews, for example, they often admire the excellent, mostly warm, weather and low rainfall.
That allow everyone to fully explore the city during excursions. And not feel uncomfortable even when climbing hills like Mount Gellert or Janos (Elizabeth Tower) on foot.
What to Wear
Despite the (sometimes) almost summer weather conditions by the standards of a British or German, one shouldn't forget about caution. Moreover, the forecast is good, but the reality may turn out to be much worse.
Therefore – take with you in a trip windproof jackets and sweatshirts, sweaters. And don't forget comfortable shoes at home.
The former have a good chance of being useful during evening promenades along the Danube or on water excursions. And the second one is absolutely indispensable for long marches and counter-marches along the streets of Budapest. Only on one side of the river, lying on a flat terrain – on the other, they seem to rebel.
Well, there is no reason to sit on the spot – you didn't come here for that?
Notice
At the very beginning of October, Budapest traditionally hosts the largest beer festival in Hungary, Oktoberfest. Literally imported here from Bavaria and well taken root.
In general, the entire first half of the month the city will be looking at the works of contemporary art with might and main. At the corresponding festival Cafe Budapest, both dances and musical compositions, theatrical scenes and, of course, painting are widely represented.
Budapest in November
Unlike October, it doesn't promise to please with anything outstanding. But the local weather in the finish of autumn can't be called bad   in any way – on the contrary, it's perfect fit for long excursions and visiting main attractions in Budapest.
Even for trips to fantastically beautiful places like Bükk National Park or the surroundings of Lake Balaton!
Summer is over, but winter is still far away! Under such a leitmotif, the beginning of November passes in Budapest. At least – its first half.
Air temperature diligently and not without success pleases citizens and foreigners – during the day can be up to +13-15 °C. And even at night the weather is not going to remember about zero temperatures – usually from +6 to +10 °C.
In the final decade of November, the heat holiday usually ends. And thermometers begin to show something in the region of +4-8 °C even at noon.
Need to Dress Warmly?
But frosts are rarely recorded at night. For the great Danube doesn't allow the metropolis, spread on its banks, to freeze.
Such a transition from "warm to cool" occurs regularly at these latitudes in late autumn. And if you are going to holiday in Hungary in November, prepare accordingly.
Your clothing should be almost winter. Gloves, scarves and even hats – to be present in the suitcase! Especially if you are traveling with small kids.
Rains in Budapest in November are quite rare – no more than 5 days a month it can pour or drip from the sky. And there's still plenty of sunshine.
In any case, the sun regularly appears in the sky, and doesn't constantly hide somewhere behind the clouds.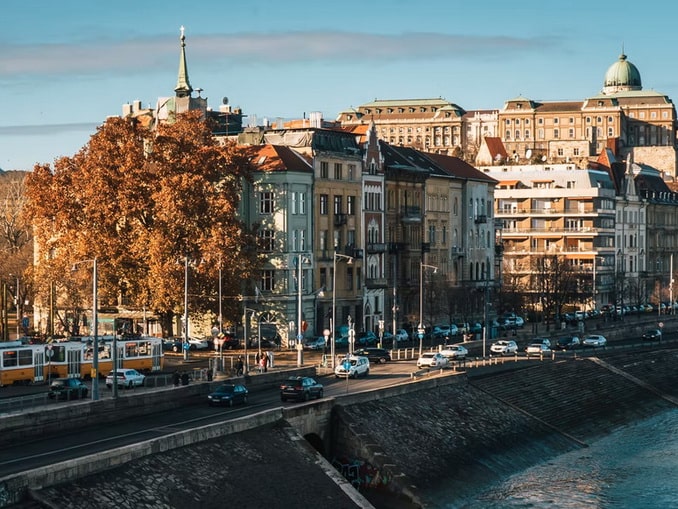 Holidays
At the end of November, the festival of young wine and cheese annually take place in Budapest. The event will traditionally be held at Vajdahunyad Castle, standing in the middle of the main city park, Varoshliget.
The best Hungarian wines of the new harvest and cheese products will be available for tasting and possible purchase by everyone. There is hardly any doubt that foreigners will want to take part in this not only fun, but also delicious event.
Prices 2023
Local hotel prices are slightly lower than the average European ones. Therefore, for 50-60 € you can subscribe to a very decent double room. Ibis Budapest Castle Hill that's located in 5 minutes from the Buda fortress looks like almost ideal option!
Buda Butik Rooms, by BQA also seems to be an excellent and inexpensive choice. As it's located very close to the banks of the Danube and in a couple of minutes walk from the Chain Bridge.
Some distance from the center, but close to the Lukács baths and the green Margaret Island, there are Frank & Fang Apartments MK7. Which, for reasonable money, rent to travelers separate apartments equipped with all necessary.
Note that Apartments MK7 is suitable for both two and even four people!
What to Do
It all depends, of course, on the duration of your visit. If planning a short trip, you will see only the main sights of Budapest. That is:
Buda Castle
Fishermen's Bastion
Matthias Church
Széchenyi Chain Bridge
Hungarian Parliament.
Even such a truncated program will provide a lot of impressions – that's for sure. True, the tension will not go anywhere – lack of time kills any interesting undertaking.
Therefore, allow yourself to relax a little. And start your acquaintance with the city, for example, with local baths. After all, in fact, many people go in autumn to Hungary only to get medical treatment in an excellent thermal pools.
The most famous and therefore most visited in Budapest are the Széchenyi baths in the Varosliget park. They're quite expensive, but located in a pleasant neighborhood with other interesting places.
For example, with the Zoo, which in the reviews is recommended to visit everyone who came here with kids. Extremely romantic is Vajdahunyad Castle, which is a replica of medieval Transylvanian fortresses. Definitely worth a look at the city Museum of Fine Arts – a must-have for art lovers!
Other Baths and Cruises
Travelers also praise the local Gellert Baths, which are located near the southern slope of the hill of the same name, the main observation point here. They actually occupy the same building with a popular hotel.
You can enjoy city panoramas from the (tiny) pool on the roof of Rudas Baths on the banks of the Danube. And much less often sees tourists excellent thermal Baths Lukács.
Since from the water, and even at dusk – at the end of October it gets dark at half past six – Budapest looks unrealistically beautiful. We mean, absolutely fabulous.
Where to Go
Even close to Budapest, there are many interesting attractions. Starting from the incredibly cozy town of Szentendre and the fortress in Visegrad and by no means limited to Vac, Esztergom and the royal palace in Gödöllő!
However, local distances allow you to aim for more. After all, in just 2 hours of travelling, the whole sea, albeit the Hungarian one, stretches.
In the ripe autumn, Balaton, sweetly slumbering, surrounded by forests and gardens dressed in bright colors, is especially beautiful.
And yes, it's also useful. Indeed, in Balatofured you drink and bathe in such a mineral water that even treats cardiological ailments. And just 5 km from Keszthely, an ancient city with a luxurious baroque residence of the Festetics, is the famous thermal lake Heviz.
You can swim in it even in October-November. Why not – water heated to + 20-22 ° C not only invigorates, but also restores strength!
Eger and…
An hour and a half drive almost strictly east of Budapest is the pretty town of Eger. Beautiful, almost like a toy.
Glorious for its wine "Bull's Heart" and the well-preserved Eger fortress. In all senses, the guardian of the Hungarian spirit.
Well known are the baths of Miskolc-Tapolca. And since ancient times, lovers of beautiful landscapes have been drawn to the Bükk National Park.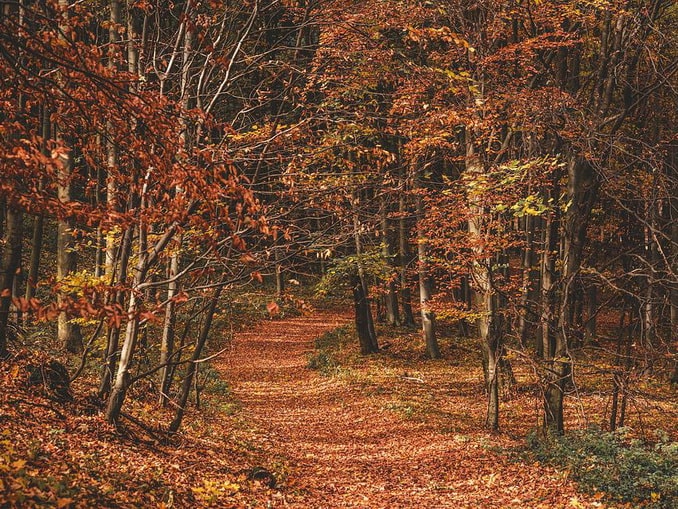 Giving a lot of money for just the opportunity to be almost alone with nature. The most expensive and colorful hotel among the locals – Palota Lillafured – even out of season takes for a double room from 200 € per day.
And even this price does not guarantee that it will be available. After all, places here are booked several months before the visit!
© Goodtimefortrip.com