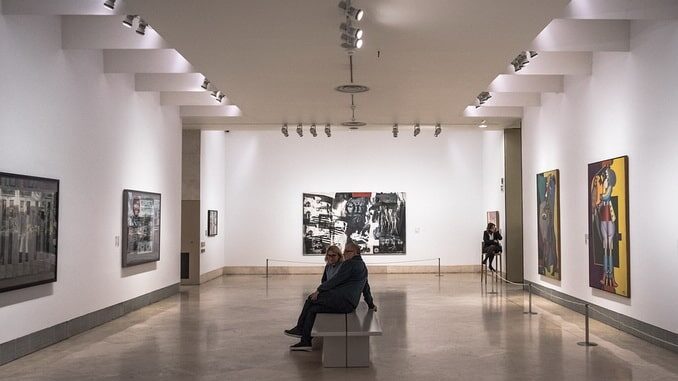 TOP-9 Museums in Madrid in 2023 – where are they located? Description, masterpieces, opening hours, ticket & tours prices, how to visit for free. Which art museums in Madrid are a must-see, where you should go with your kids – in the material of good Time for Trip.
When anyone talk about of the museums in Madrid, in 90% of cases he is talking about the Prado. And only about it!
There is no doubt that the gallery on the "Meadow" is one of the world's best art galleries, is widely known and must be visited without fail. Moreover, you can get into it for free on any day of the week – you just need to know how?!
But in addition to the Prado, Madrid has museums, a visit to which is not only a must, but will be remembered for a long time. And if you are a sensitive, emotional person, then most likely you will save this event in your memory forever!
It's to them, to the collections of paintings and sculpture, as well as to the museums of natural sciences and archeology in the capital city of Spain, that we dedicate this essay. A brief description of how to get there, actual in 2023 ticket prices, opening hours are attached.
We'll also tell you which museum complexes in Madrid you can visit for free. And on what days and in times exactly to do it.
Prado Museum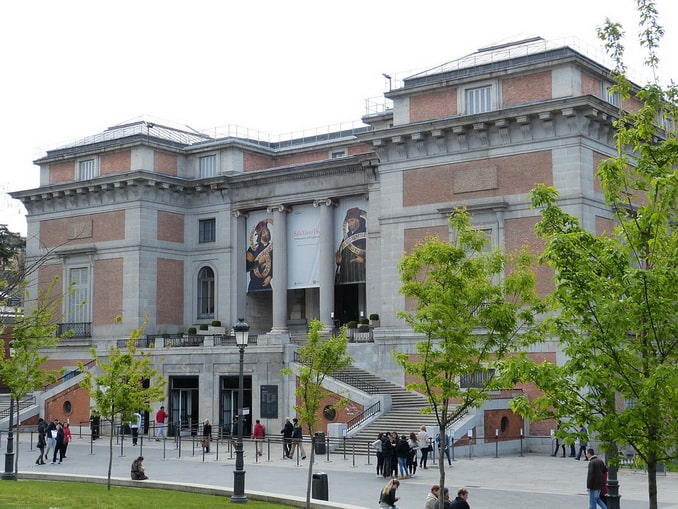 The art gallery, which has a collection of paintings by Francisco Goya and Diego Velázquez, which has no analogues in the world, definitely deserves special attention. Moreover, the Prado was founded relatively recently – in November 2019 they celebrated "only" the 200th birthday of the main art museum in Madrid.
The main emphasis in the Madrid gallery is on Spanish artists: Murillo, Zurbaran, Ribera, El Greco, Morales are more than fully represented. Present in the Prado and masterpieces of foreign origin: paintings by Raphael and Tintoretto, Bosch and Rubens. As well as sculpture – including those, that was dug out of the ground in Rome.
There are many halls and pieces of arts, so it is better for non-art historians to visit the Prado with a guided tour. The cost of the latter in English starts from 40-45 € per person.
Prado opening hours: 10-20 Mon-Sat, on Sundays and public holidays 10-19. Unlike the Louvre, the Prado Museum is open seven days a week. And usually closed only 3 days a year: January 1 and May 1, December 25.
An adult ticket costs € 15, with an audio guide about the main artistic masterpieces – 24 €. From 18 until closing you can enter for free, on Sundays and public holidays – even from 17!
Every year on November 19, on its birthday, and on Museum Day (May 18), the Prado also provides free admission for everyone. More information about tickets and opening hours on the official website – museodelprado.es/en/visit/opening-times-and-prices.
Thyssen-Bornemisza Museum
It is located in a pleasant proximity to the Prado – you should walk no more than 5-7 minutes. And along the way, you still have to see the strange landmark of Madrid, the fountain of Neptune. Why it is installed in the center of a land city is a mystery.
The Thyssen-Bornemisza Museum is a private collection acquired by the state from the baron of the same name in the 20th century. It is located in the halls of the aristocratic residence of the 18th century, Villahermosa Palace.
The museum is worth seeing for inveterate art lovers, as well as for owners of a complex ticket, the Paseo del Arte Card. Entitled with a 20% discount to visit all three museums of the "Golden Art Triangle" of Madrid.
The Thyssen-Bornemisza collection includes both classical paintings and works by the Impressionists and their followers. As well as a few paintings by representatives of contemporary art: Dali and Picasso, Kandinsky and Chagall.
A full-price ticket costs 13 €, children 0-17 years old with any nationality are admitted free of charge. Also, without paying, but absolutely legally, you can visit the museum from 12 to 16 hours on Mondays.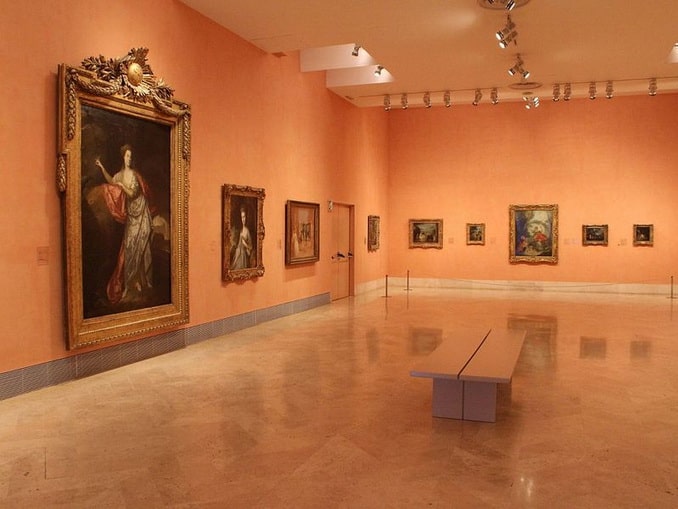 By the way, on the first day of the week it can only be visited during these hours. Between Tuesday and Sunday, the opening hours of the Thyssen-Bornemisza Museum are: 10-19, last entry one hour before closing.
Museo Nacional Centro de Arte Reina Sofía
Or simply Reina Sophia – under this name they know the museum of contemporary art in Madrid. From the Prado you can walk to it in 10-15 minutes (distance about 1 km)!
The collections are housed in a gigantic area of about 40 thousand m2 in a (rather) new building, commissioned in 1986. Visually, Reina Sophia looks more modest than the Pompidou Center in Paris, but it clearly aims to compete with the latter.
There are reasons: the masterpieces of the Spanish trinity Picasso-Dali-Miro are the glory of the Queen Sofia Arts Center. From year to year stamping attendance records!
A ticket at the box office costs 10, online – only 8 € (plus payment processing costs). Those wishing to take an audio guide will have to pay 14.5 €.
Open from 10 am to 7 pm except Tuesdays. On Sundays, offline ticket offices close at 14:00. Closed January 1 and 6, May 1 and 15, November 9, December 25-26 and 31.
You can get in for free from 17 to 20 daily, from 13.30 – on Sundays. And also 4 more days a year: April 18, May 18, October 12 and December 6.
Naval Museum
It is located on the same boulevard where the main museum of Madrid (and maybe all of Spain) is located. So if you wish, you can visit it immediately after viewing the paintings of Bosch, Velazquez and Goya. The exact address is Paseo del Prado, 3.
If you like ship models, then you will definitely enjoy visiting the Madrid Naval Museum. And this applies to both children and adults – its exposition is so large and carefully designed.
If you are not in the know, then about 6 centuries ago, Spain was considered the mistress of the seas, and its military and merchant fleets were the most modern and numerous in the world. Actually the history of maritime affairs in the country is dedicated to the designated museum.
Open Tuesday to Sunday from 10 am to 5 pm, closed on Monday. Entrance is free, visitors leave only 3 € donation for the maintenance of the Naval Museum.
Royal Palace
in Madrid – the current residence of the Spanish monarch. And it is considered a museum only in the historical sense – the Bourbon dynasty lodged here from the end of the 18th century. Today, however, the Royal Palace of Madrid is only used for representative purposes.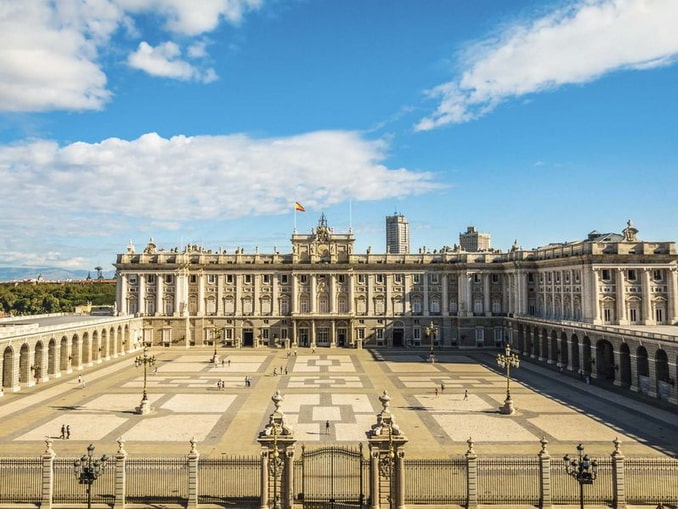 But the interiors have retained their original look and splendor, the richness of decoration is noted in literally every review. A unique collection of Stradivarius violins, collected by the royal family, is also on display.
Walking from Prado Boulevard to the Royal Palace of Madrid is not close – about 2 km. But along the way you can see a significant part of the old city and its main square – Plaza Mayor.
We recommend not to be stingy and take an audio guide when visiting the Royal Palace, which provides the tourist with a lot of useful and simply interesting information.
Stock up on 1 euro coins – the cells of the left-luggage office only react to them. Tourists with a large backpack or bag will not be allowed inside.
The visit will cost 13 €, only children under 5 years old are free. Additional equipment for visiting (tablet) is rented at the ticket office for 4 €, audio guide costs 3 €. Free admission is accessible only on May 18th.
Palace opening hours: 10-18 – from October to March, 10-20 – the rest of the time. Closed: January 1, 6, May 1, October 12, December 24-25, December 31, as well as, if necessary, during official receptions.
Sorolla Museum
It is located within walking distance from the Iglesia metro station (0.5 km), in its own building with a garden at Paseo del General Martínez Campos, 37. And it's better to take at least a couple of hours to visit – since there is something to see inside.
If you didn't know, Sorolla is a landmark Spanish painter who worked in the style of impressionism. In the full sense of the word – a genius!
The ticket costs ridiculous money – 3 €. On Saturdays after 14.30 and on Sundays anyone can enter for free. Also, they don't charge a fee for visiting on the 18th of April and May, October 12, December 6.
Opening hours: 9.30-20 Tue-Sat; 10-15 – on Sun and public holidays. Closed on Mondays.
Cerralbo Museum
It is based in the real residence of the Spanish grandee at Calle de Ventura Rodríguez, 17. You can walk from the royal palace in 10-15 minutes (about 1 km). And, if there is time, it should definitely be done.
Since inside the mansion not only the original aristocratic interiors have been preserved, but also the rich collection of the Marquis of Cerralbo. Personality of diverse interests, who traveled a lot around the world.
An adult ticket costs only 3 €. You can enter for free on Saturday after 14, Sunday and Thursday from 17 to 20. And on the already mentioned four "magic" days of the year: April 18, May 18, October 12 and December 6.
Opening hours: 9.30-15.00 from Tuesday to Saturday; 10-15.00 – on Sundays, closed on Mondays.
From the art museums of Madrid, we will gradually move to others, which are also very interesting. For some – in particular, for kids and citizens who aren't inspired by art, – they are even more preferable!
National Archaeological Museum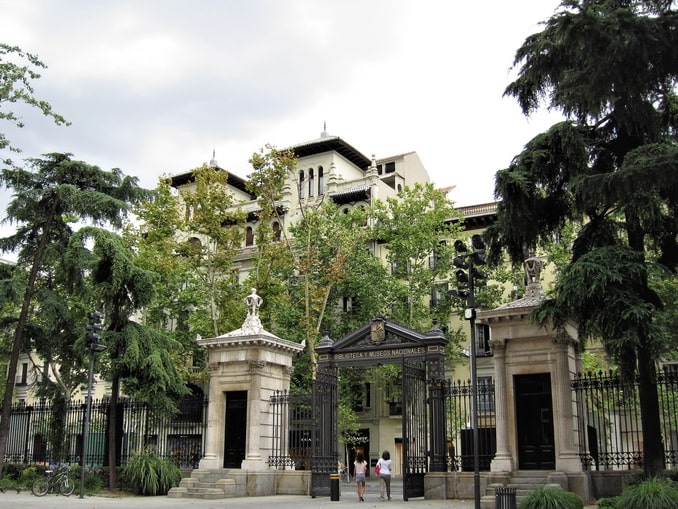 The collection allows you to immerse yourself in the history of Spain approximately from the time of the Iberians to the present day. There are many artifacts found at the excavations, including completely unique ones. A reliable copy of one of the country's key attractions, the Altamira Cave, has been created in the garden.
There are few people who want to get acquainted with the exposition, which clearly follows from the cost of tickets: 3 €. Although it clearly follows from the reviews that this museum is a must-see if you happen to be in Madrid.
From the same Thyssen-Bornemisza, you can get there in 20 minutes by foot (Calle de Serrano, 13). Free entry is provided from 14 on Saturdays and Sunday mornings. And also: April 18 and May 18, October 12 and December 6.
Opening hours: 9.30 – 20 Tue-Sat, 9.30 – 15 – on Sundays and holidays. Closed on Mondays, 1 and 6.01, 1.05, 24-25, 31.12
National Museum of Natural Sciences
Located on C. de José Gutiérrez Abascal, 2, it is a 10 minute walk (less than 1 km) from the Sorolla Museum. The nearest metro station is Gregorio Marañón (Lines 7 and 10).
The collection is small, but informative. The few tourists who visited it are sure that kids will definitely like this place. Although adults seem to be pleased also, that they were able to expand their knowing of the planet and humanity.
Open from 10:00 to 17:00 Tuesday to Friday, Saturday and Sunday closes at 20:00. Every Monday is a day off.
The cost of entrance tickets for adult visitors is 7 €, for children 4-16 years old you need to pay half as much.
© Goodtimefortrip.com