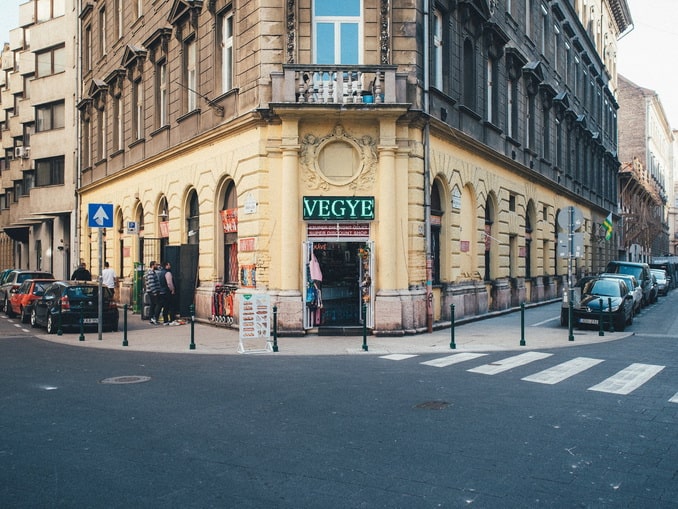 Shopping in Budapest: where to buy clothes, shoes, food or souvenirs? Addresses, description, assortment of goods. Where is located the best stores and shops in Budapest: main malls, boutiques, art galleries. What can you buy at the Central Market, what is the Echeri flea market – in a detailed review of good Time for Trip.
Those who have visited many places, that is, experienced tourists will say that Budapest is not very suitable for shopping. For although large stores and even boutiques, real sales and discounts are rare in them. And to find something inexpensive at the Central Market, or valuable – at a flea market – you need to try very hard.
However, this also has its own meaning – when you wander around the city in search of some thing, one way or another you will be able to see all of its main attractions. Okay, most of them.
Yes, and in principle, you can enjoy shopping in Budapest – if you know a lot about it. Initially, you do not expect to buy a branded item for nothing or just get some significant benefit.
However, let's go in order. And try to organize the information.
Tax Free
In order to be eligible for a partial tax refund (VAT) in 2023 in Hungary, you need to purchase goods worth more than HUF 63,001. And it should be done in one purchase.
At the current exchange rate, this is more than 150 €, so you will have to look for the actual thing you need. For example, by concentrating on really branded expensive things.
Well, or initially throw out the idea of ​​​​economy from your head. And just enjoy walking around Budapest. And don't forget about trips outside of it – there is something to see in Hungary.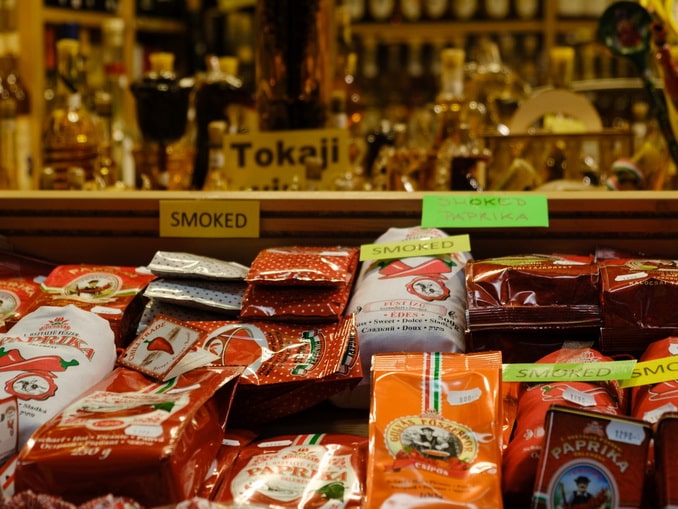 Big Malls in Budapest
For convenience, we have divided them into those that are boutiques, and others that are large shopping centers. Naturally, they did not forget about art and antique shops.
In which you may be lucky enough to find a really worthwhile thing. Which is not a shame to bring as a gift from Hungary!
Shopping Centers
There are four large shopping malls in Budapest. Two of them are located right next to the train stations in Pest. The third, Mammut, occupies two buildings connected by a glazed gallery in Buda.
The latter is praised by tourists, but considered quite an expensive shopping center in Budapest. But there is a good choice: inside there are a lot of all kinds of shops, cafes, there is also a Spar grocery supermarket.
A serious disadvantage of Mammut is paid parking. A big plus is the location. After all, just a 2-3 minute walk is the Budapest metro station Széll Kálmán tér.
Arkad Budapest Shopping Center
is located on the eastern outskirts of the Hungarian capital. And usually not spoiled by the attention of travelers who come for a few days.
There are a lot of shops for every taste and a large food court. The number of cafes and fast food eateries is about 30! There is also an INTERSPAR hypermarket nearby, where you can buy literally any products.
The Arkad car parking is huge and the first 2 hours – free! Official site of the mall – arkadbudapest.hu/en/.
Just On a Note
West End Shopping Center
Located near Nyugati train station. The latter was built by the firm of Gustav Eiffel in the second half of the 19th century, and therefore it is considered the most beautiful of the stations in Hungary. In addition, it has straight connection with a huge railway museum.
In general, Nyugati is often included in the list of "mandatory" attractions in Budapest. Along with the Parliament, the Buda Castle and Széchenyi, the largest thermal baths in Europe. Moreover, the rail station can be viewed, justified by the need to visit the store …
As for the Westend shopping center in Budapest, it is slightly smaller than the already mentioned "colleagues", but contains stores of almost similar brands. However, this mall has an individuality that somewhat distinguishes it from its fellows.
There is no free parking. The cost of paid one – 500 HUF/hour.
Arena Plaza
A very popular shopping mall in the center of Budapest. Located in Pest, near the East Station. Inside there are many mass-market stores: from H&M to Geox. But expensive brands like Karl Lagerfeld are also represented.
You can buy products, including colbasques, cheeses and wine, in the Tesco supermarket located right there.
Due to its popularity and advantageous location, discounts in this shopping center are rare. And you can count on buying a really worthwhile thing only during the Christmas sales period in Budapest.
It is usually loaded a little less compared to the famous West End. Parking is free for the first 2 hours only.
Premier Outlet Center
The only outlet available in Budapest, as expected, is located on the very outskirts. You can get there by public transport, but it is quite difficult and long.
First, you will have to get to the terminus of the subway on the green line. And then 20-25 to go by bus No. 760, 763, 767.
The benefit of the trip is questionable. Although some reviews happily report a successful trip to local shops.
But in most others they complain about the wasted time – the prices cannot be called low. And the assortment in the largest outlet in Hungary is not too large!
Markets in Budapest
A foreign traveler will not be interested in ordinary markets, which are probably available in almost every district of the city. But the Central Market is always in the spotlight.
It is located next to the popular Vaci shopping street. And its beautiful facade catches the eye. You can't even say that shopping arcades are hiding behind it, rather a station or a museum in general!
At the Budapest Central Market, you can buy souvenirs, spices, sausages, cheeses, marzipan, and other sweets. But this is not always justified – the prices here are higher than in modest shops and chain stores on neighboring streets.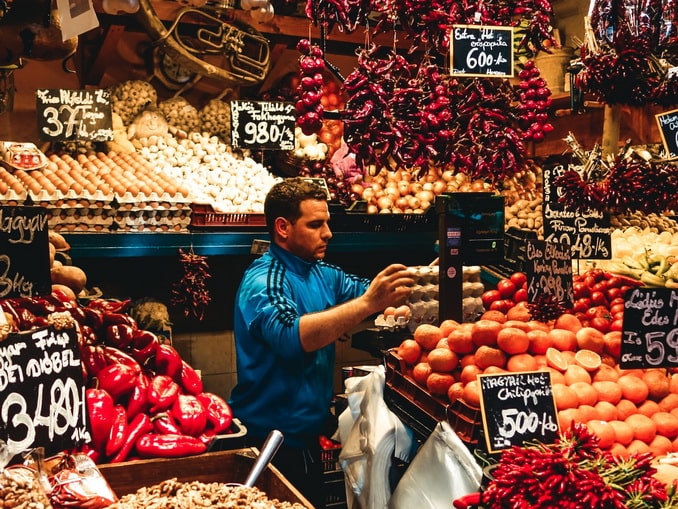 Echeri
This Budapest flea market is worth a visit for those who intend to buy a truly original thing. Whether it's an old doll, a cute soft toy that is no longer made today, an etching, a painting, a book, a tea set, a gramophone or a coffee grinder. In general, literally everything that does not hesitate to sell and buy.
Most sellers are well versed in antiques and know the real value of their goods, so you need to bargain here. Do not expect to buy something worthwhile for a couple of euros – if you buy at the Echeri market, then you should spend from 50 euros.
There are a lot of visitors on Echeri on Saturday. Not all shops are open on Sunday.
Shopping Street in Budapest
Vaci in the Belfaros district is unofficially considered the main trading artery of Budapest. For which she even received the name "street of shops."
Vaci stretches from Vörösmarty Square, where the main Christmas market of the country begins to operate at the end of November, and to the Central Market. So you will almost certainly pass through it if you stay in Budapest for 3-4 days.
And some enterprising gentlemen even manage to rent not so expensive apartments near Vaci. To do this, however, you need to start planning your trip at least six months in advance.
On Vaci Street you can buy souvenirs and hungarikums, and there are also shops of inexpensive brands on it. In any case, in comparison with Andrássy Avenue, which has the largest concentration of boutiques in Budapest, it is more and more democratic here.
By the way, it is better to buy magnets and other souvenirs, food and gifts at the Central Market. There, the assortment is larger and the prices are lower than in the shops on Vaci Street.
There is an ALDI grocery store right in the market building. With a modest assortment, but reasonable prices.
Art Galleries
Falk Miksa Street in Budapest is worth a visit if you are into art. And do not mind buying yourself 1-2 canvases (usually) by little-known artists.
It is on this street of the Hungarian capital that there is a maximum concentration of art galleries, auction houses and antique shops. Where they sell items that are almost guaranteed to be the highlight of your trip to Hungary.
Try to participate in the auction. And for a relatively modest amount to get a real picture!
© Goodtimefortrip.com