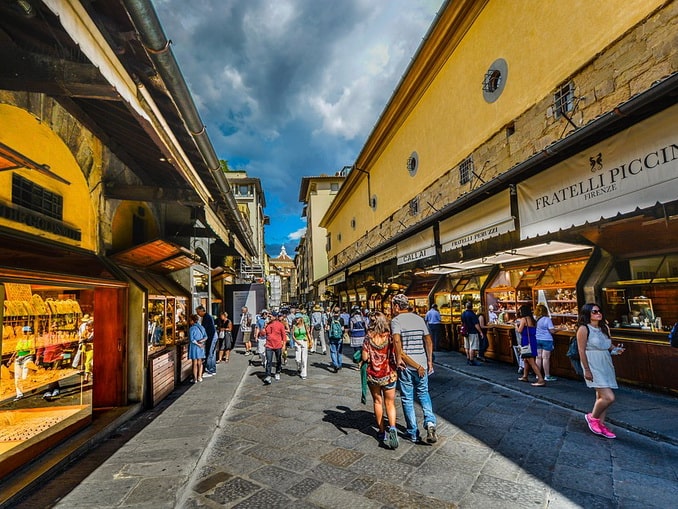 What to buy in Italy as a gift, souvenir or for food in 2023? What items are the most popular, and how much do they cost? The best original products and wine you can bring home from Italy, is it worth buying clothes – in the review by good Time for Trip.
As you know Italy is visited not only for seeing its attractions, but also to bring something home. As a memento, material evidence of the trip, or just as a gift to relatives and friends.
You know – every first traveler (ok – minimum every second one) want to buy in Italy something special to decorate the interior or yourself, or – this is most often – to diversify your diet.
Quite a natural desire, don't you agree? Moreover, the number of truly original things that you can get in Italy exclusively is impressive.
This applies to both souvenirs and products that will be quite difficult to find at home. And if you do, then get ready to pay a price, which is sometimes hard to call reasonable.
In general, in most cases, authentic things are really easier to bring from abroad.
What exactly to pay attention to? We will tell now!
Popular Gifts from Italy
Tourists usually decide the issue with purchases already on the spot. Frequently without spending much time researching the theme and buying the first thing that catches their eyes.
It's not bad – quite understandable.
For the majority are bound hand and foot by time frames. And they simply don't have the opportunity to find in Italy and to bring home gift that everyone considers truly original.
When should they do this, when sometimes there isn't enough time even for an walking tour of Rome or Venice?! Or for spending 1-2 days on brilliant seaside resorts in Italy like Viareggio and Taormina?
But if you know what exactly to pay attention to first, then everything should be ok with your shopping in Italy… So let's go!
Souvenirs
Most tourists consider only magnets, painted plates and other ceramic products as such. T-shirts, sweatshirts with the inscription "Italy", "Rome", "Venice" are also in demand.
The first to decorate the doors and sides of refrigerators: their own and others. The second ones are hung on the wall, typically in the kitchen or in the living room.
Clothes with print are usually worn to guests. To indicate their recent travel experience!
However, sometimes such garments help out a lot on a trip. When, for example, you have poorly studied what happens, for example, the weather in Rome in November. And took not enough warm clothes with you …
With magnets, the easiest thing: they cost from 1 to 3-4 euro per piece, depending on the area where you are buying them. It's clear that the busier the street is, the more sellers ask for the goods.
Prices for plates, if they are hand painted, start at 20 €. T-shirts you can purchase for just 7-10 €, sweatshirts cost from 15-20 €.
Glass, Masks and Dolls
Often, many also buy such exclusive, but today often forged souvenirs from Italy, such as Murano glass and Venetian masks.
A simple pendant or hairpin, a ring made by craftsmen from the Murano island cost from 7-10 €. For beads or earrings, they ask for at least 12-15 euros per piece.
Figurines and vases are much more expensive. And here it all depends on the shape, size and imagination of the seller.
A standard non-toy-sized Venetian carnival mask will cost about 30 €. For a handmade product, you will have to pay from 80-100 € and more.
Keep in mind that some shops in Venice today are already full of fakes from China. Which, of course, cannot claim any originality.
You can bring to a kid from Italy a doll – local ones are very smart, although quite expensive. Here it is worth focusing on children's habits. For it costs nothing for a sloppy offspring to break a doll worth 50-60 € in a couple of minutes.
Will be a great gift for a child from Italy a wooden Pinocchio figurine, perhaps even handmade. As it's no secret that the famous doll, on whose adventures have grown up for several generations, was invented in this European country.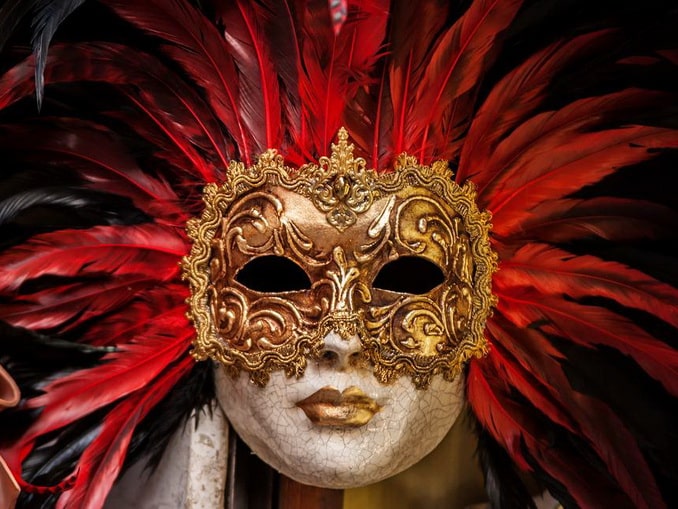 Products
In order to constantly remind themselves and their loved ones about Italy, tourists most often bring as a gift original cheeses: Gorgonzola, Parmesan, Mozzarella. As well as the famous Italian ham, Prosciutto.
The original Gorgonzola comes from Lombardy, the best hard cheeses are produced in Emilia-Romagna. As for Mozzarella, its delicious (subjectively) version is produced in Campana in the south of Italy.
As for Prosciutto, its reference varieties are produced in and around Parma.
All of the above can be bought in a supermarket in factory packaging. But connoisseurs of products, of course, will certainly want to do this in a specialized shop.
We also recommend bringing home from Italy dried or jerky tomatoes, which will give a piquant taste to almost any dish. Whether it will be pasta or pizza, omelet, porridge or even soup – you can widely experiment with them in your kitchen.
Sun-dried tomatoes are packaged in bags, the fleshier jerkys ones are placed in jars and poured with olive oil. Don't doubt, these gastronomic ingredients will be a wonderful gift from Italy for your friends.
Alcohol
As a gift for an adult from Italy, you can bring a bottle of local wine. Chianti from Tuscany today is very well known and therefore will not make the right impression.
Yes, it often costs only 4-5 € for a 0.75 l container. And if you're going to visit Florence, buy a bottle or two!
But a bottle of Barolo from Piedmont or Valpolicella from Veneto will make you enthusiastically click your tongue after tasting. Those who understand – the rest of the courtesy will say on duty – "delicious".
Note that you need to buy wines marked DOC and DOCG (Denominazione di Origine Controllata e Garantita). The first abbreviation means that the wine is produced in a particular region. A modest letter g at the end guarantees control of the manufacturing method.
A wonderful gift for yourself and your friends – Italian prosecco. The best is produced in the commune of Conegliano Valdobbiadene, in Veneto (you should definitely see Treviso), and costs from 6-7 € per bottle.
Italian vodka made from grape pomace, called Grappa, is well known everywhere. And relatively inexpensive – for 10-12 € you get a liter bottle.
Amaretto liquor, and even more so Martini vermouth, is not worth dragging with you (over the ocean) – there are enough of them on the shelves of stores around the world.
But to bring home from Italy the traditional lemon liquor Limoncello, produced mainly near Naples and in the island Sicily, is considered good form. A bottle will cost only 8-10 € in local supermarkets.
Where to Buy
It is far from necessary to buy alcohol in enotecas – this is the name of wine shops in Italy. Since their owners really hope for tourist wallets and frankly do not like to arrange sales.
It is much easier and more convenient to buy wine in chain supermarkets. After all, they are in abundance in the Apennine country!
A small detail – don't buy alcohol and everything else in duty-free shops at the airport! For in Italian supermarkets, local products and even alcohol are usually cheaper.
Olive Oil and…
Many tourists justifiably make olive oil, made in Italy, a great souvenir. Moreover, faceted bottles of 0.25-0.5 liters are so convenient to give. Often, the oil comes in a gift set along with local balsamic vinegar. The most famous is the one produced in Modena!
Only perfect fans of pasta drag this product from Italy. Because it is still a bit heavy and senseless – enjoy the original Italian dish in its homeland! But a jar or two of anchovies you can take on the road.
It weighs a little, any dish, be it pizza or pasta, will add a twist. And no wonder – Italian anchovies are considered the best in the world!
Local truffle oil is in demand among tourists – it will add piquancy and exquisite taste to any dish. Someone will certainly buy for himself in Italy and a jar or two of artichokes.
Сlothing
Italians are terribly stylish guys. They like to dress discreetly, but very elegantly. Many look like they just left an expensive boutique, and before that visited a beauty salon.
One should not envy and be especially surprised – here they are met by clothes. This is such an old and deeply rooted Italian tradition.
You can and should try again! Just for starters, make it clear to yourself that fashionable here does not mean too expensive.
High-quality and stylish things you can buy in a completely ordinary store. Having paid for them absolutely sane money even by the standards of a not so rich tourist.
Best leather goods: women hand- and backpacks, men's briefcases and purses, belts are traditionally made in Tuscany. So if you're going to visit sights of Florence or to explore Siena, Pisa, Lucca, some of the little local towns like San Gimignano be sure to get pair of these accessories.
Many travelers initially target seasonal sales and outlets. At the same time, completely forgetting that both the first and second are oriented mainly for foreigners. And they are intended – correctly – mainly for pumping money!
© Goodtimefortrip.com