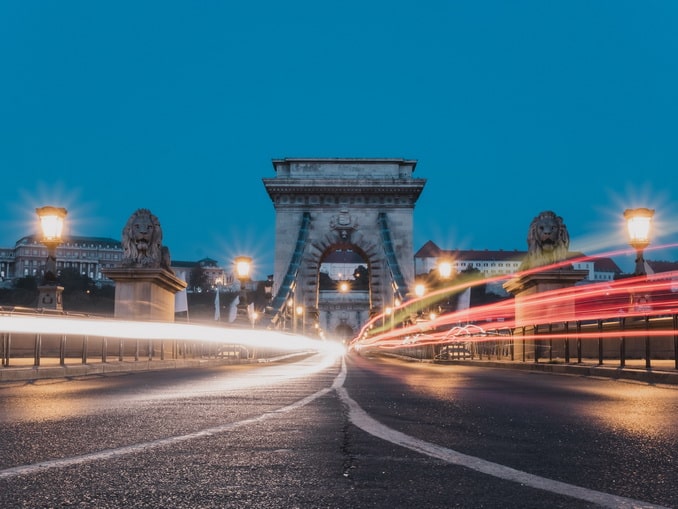 How to get from Budapest to Vienna by car, bus or train? Distance, travel time, ticket prices, gasoline, vignettes 2023. What to see in Vienna in a day, is it worth staying overnight – found out good Time for Trip.
The capital of Austria, Vienna, sooner or later begins to flicker on the mental horizon of any tourist visiting Hungary. Someone initially keeps the possibility of going there in their head, intending to do so as soon as they see Budapest – in 2-3 days, no later.
Others approach the matter more thoroughly. To begin with, having studied everything for which they came.
That is, first they'll visit interesting places near Budapest. Like Szentendre, Esztergom, Gyor, Eger, Keszthely at Balaton…
Only then, decorously seated in a train carriage, will they leave Budapest to see Vienna. For a day, maybe two to three – it's bad for health to rush!
Which choice is the most correct? Everything is individual here!
But there is no doubt about one thing – getting to Vienna, having come to stay in Budapest, isn't only possible, but also necessary! And how and on what transport you will go, for how many days – not so important!
Distance from Budapest to Vienna
On the highway – if you choose a car or bus – it is 240 km. This is if you choose the shortest route that the navigator plots along the M1 / ​​E60 / A4 highway. Gyor is bypassed from the south. And the Slovak Bratislava remains much to the north!
Travel time in the absence of traffic jams – 2.5-3 hours.
By Car
It should be remembered that in order to travel on toll roads both in Hungary and in Austria, you need to purchase an electronic vignette.
Their prices are not particularly high – in contrast to the fines for its absence. But the minimum terms of use (10 days) hint that you should consider the program of an extended visit.
For a Hungarian vignette in 2023, you will have to pay from € 14.70 (5 500 HUF) – this price is announced on en.autovignet.hu. It costs more on other sites.
In Austria, surprisingly, a 10-day pass will cost less, at € 9.90 – asfinag.at/en/toll/vignette/.
You can buy both vignettes, of course, online
In theory, you can drive around using alternative free roads. But the loss of time will be significant (speed limits, junctions, traffic lights). And the condition of some regional highways is far from ideal.
The speed limit for driving on motorways in Hungary is 120 km/h, in Austria it's 130 km/h. A liter of A95 gasoline in summer 2023 costs an average of 570 HUF on the Hungarian side (1.55 €) and about the same 1.5 € in Mozart's homeland.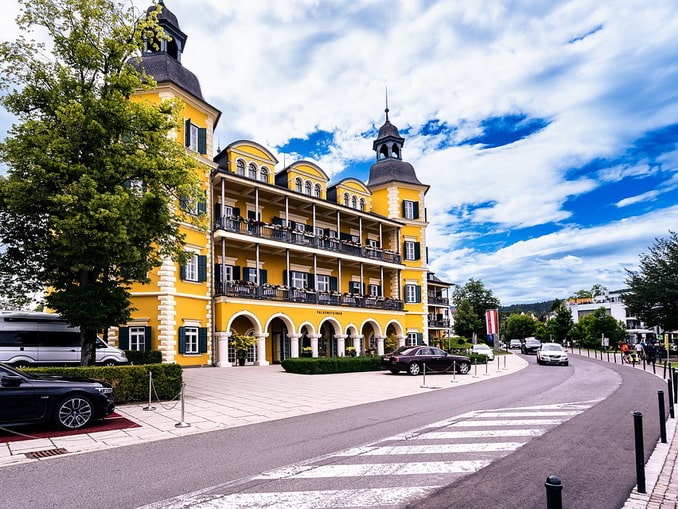 Bus
Most of the routes (FlixBus and RegioJet) depart from the Nepliget city bus station. Combined with the same name station of the Budapest metro – line M3 (blue).
Buses run daily and regularly, travel time from Budapest to Vienna – 3 hours or less. A one-way ticket for an adult costs from 14 € if booked 1-2 weeks before the trip.
Transport arrives at the central station, Wien Hauptbahnhof. Starting from here, you can get acquainted with the main sights of the Austrian capital even in one day.
Train
Trains depart from Budapest-Déli. The main station of the Hungarian capital, that is located in Buda. The other two: Nyugati and Keleti are deployed in the flat Pest.
Budapest-Déli is served by the metro station of the same name on the red (M2) line. From the Deák Ferenc tér junction, it takes 4 stops to get to it.
Trains reach Vienna, the Hauptbahnhof already mentioned above, in about 2 hours and 40-50 minutes. The cheapest tickets will lighten your wallet for 12 €.
What to See
It's quite natural that travelers coming to the Austrian capital for the first time would like to visit the Imperial Hofburg first. And then go to the main residence of Empress Maria Theresa, the once country palace of Schönbrunn.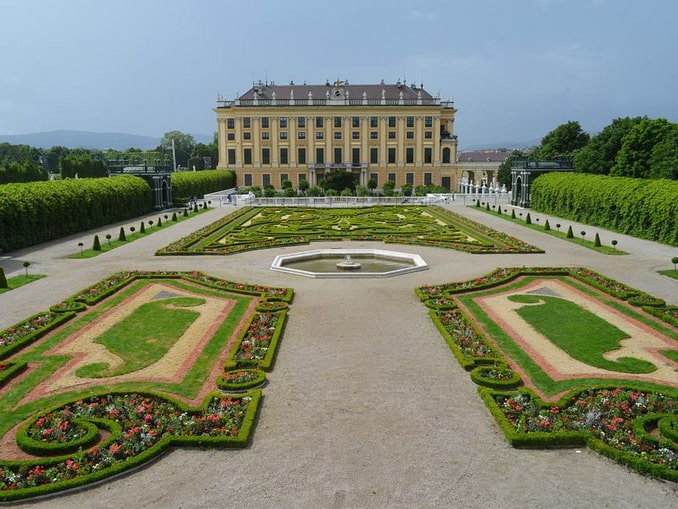 You would also like to see the legendary Stephansdom from the outside and from the inside, as well as climb its bell tower! As well as treat yourself to the original Sacher cake in the Demel cafe on the Graben. Someone will also buy candied violets there – sweetness, which is considered a branded souvenir of Austria.
Beginners may want to take part in an individual sightseeing tour of Vienna. Although its price (from 60-70 €) in the era of worldwide political and economic upheavals doesn't look particularly humane.
And in Vienna there are excellent art collections that you need to see at least once in your life. But, alas, visiting the Museum of Fine Arts and the famous Albertina hardly fits into the format of a one-day trip.
Needless to say, it would be nice to look into the local Museum of Natural History. And also visit the Prater Park and the Vienna Zoo, see the exquisite Belvedere. Not to mention discovering such an unusual attraction as the Hundertwasser House in the Landstrasse district.
For this reason, we would recommend that you stay in Vienna at least overnight. Or even two – after all, you can go to many places in the vicinity of the city.
Where to Go
Definitely worth a visit is the monastery in Klosterneuburg, which at one time almost turned into the Austrian Escorial. We recommend you personally see Kreuzenstein – a postcard-like castle. More than once it has become a stage for filming historical films and TV series.
Those who decide to take a boat trip along the Danube can see the picturesque Wachau Valley from the water. The monastery of Melk, straddling a huge rock, and the incredibly cozy town of Krems.
Where to Stay
We recommend looking for a hotel in the known vicinity of Vienna's Hauptbahnhof. Yes, the Favoriten area is not the city center! But with the subway (the nearest station is Südtiroler Platz) you can quickly get to any significant attractions!
Pay attention, for example, to the apart-hotel Versava Apartments on a quiet pedestrian street, a 5-minute walk from the central railway junction of the capital. In the case of renting a studio, you will also have your own mini-kitchen at your disposal.
Also, within walking distance from the station is the B&B Hotel Wien-Hbf, inexpensive by local standards. In which breakfast is served for a fairly modest fee! And from here in 20 minutes you can slowly walk to the Belvedere.
© Goodtimefortrip.com