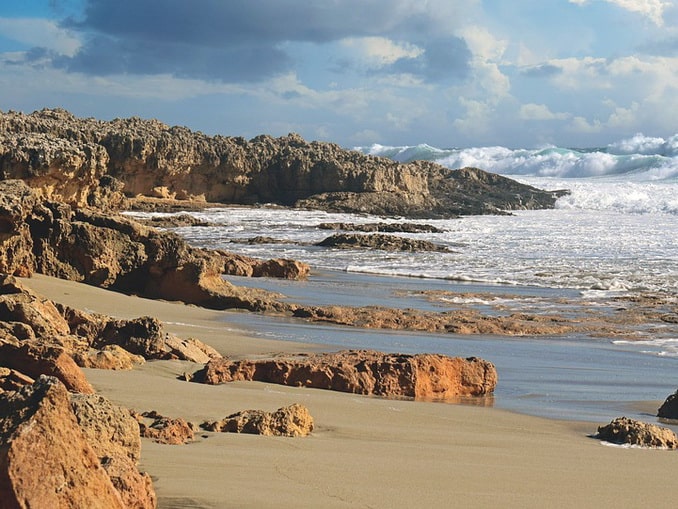 Cyprus in March: is it worth going, with or without kids? Weather, water temperature, is it possible to swim, prices in hotels and excursions in 2023, do you need to rent a car? Which resort to choose, what is Cyprus like in March, what to do – in a detailed review of good Time for Trip.
The opportunity to be near the warm sea, to hear the rustling of the waves, to inhale the fresh salty aroma commands the consciousness if not of every first traveler, then of the second one. For sure!
And when it comes to such a body of water as the Mediterranean Sea, and such an island as Cyprus, reflexes come into play. And stereotyped phrases like "buy tickets", "book a hotel" or "what to bring with you" pop up in everyone's (already) mind.
To fuss at such gatherings is obviously not very correct. But avoiding them after a (usually) cold and gloomy winter, when the prospect opens up in front of you where it's warm, is really difficult.
Moreover, in the same March, Cyprus looks very optimistic. Not hot yet, but sunny, blooming, all living in spring and waiting for the imminent arrival of summer.
Together with it, begins to flourish anyone who sees such a clear smile of nature. And if any Cypriot can still put on a calm look, then the inhabitants of Canada or the North of the USA, the British and Germans, who have fallen into the atmosphere of March Cyprus, themselves bloom like flowers.
However, if in the short term you have a few days of a completely serene existence in the bright sun, this is understandable, right? When the incredible sights of Cyprus are waiting for you very soon?
All those magnificent mosaics in Paphos, the freshly painted Kykkos mountain monastery, the deserted beaches of Ayia Napa and the quaint arches of Cape Greco? So bright, as if they are illuminated by the turquoise of the sea that begins to wake up after the winter?
Important!
However, in order to prepare for the journey, it is better to get acquainted with the facts first. Precisely imagine what you will encounter after arriving on the island and develop a reasonable excursion route.
"Stake out" a place in a quality hotel. And, perhaps, to rent a car – in Cyprus this is not a luxury, but a necessity. Allowing you to organize a particularly emotional and impressive holiday.
Weather in Cyprus in March
In the last decade, it has managed to earn a lot of laudatory reviews. Moreover, it seems that there are no negative ones – those who were driving at that time knew what to expect.
First of all, he aimed at sightseeing trips around the island. And then he didn't spit poison on the Internet because for some reason it didn't work out to swim in the sea.
For although Cyprus is not very hot in March, only those who rely on almost tropical weather conditions will complain about the cold. Such citizens are obviously a minority.
From the very beginning of March the whole Cyprus enjoys modest by local standards, but chic according to tourists from more northern countries, + 17-19 °C. Almost everywhere!
No matter which of the top resorts in Cyprus you go to in March: to Larnaca or Ayia Napa, Protaras or Paphos, the weather will persistently provoke you to undress to a T-shirt.
Air Temperature
The south coast is usually the warmest, while the west and east can be a degree colder. In Nicosia, up to + 15-16 °C, in mountain villages and Troodos monasteries at this time you should not appear without a jacket.
Moreover, its far from summer version can come in handy – snow still lies high in the mountains. And if you stop by somewhere in the vicinity of the local Olympus, you will regret that you did not bring winter boots. Maybe that's why tourists are not particularly eager to visit there?
At night, up to the middle of the month, it is not higher than + 14-15 °C. And sometimes even less – lovers of walks in the evenings need to dress accordingly.
In the third decade of March, the air temperature in Cyprus during the day sometimes successfully crosses over +20 °C. But it is not always fixed there and continues the offensive – 2022, for example, turned out to be quite cool in this respect. And the thermometers only a couple of times showed anything above +18 °C.
If we consider for several years, then the average daily temperatures in Cyprus at the end of March are encouraging – + 21-22 °C. And if you dig into older meteorological statistics, then they are incredibly good at all – from +23 °C and above.
Actual weather forecast for Cyprus – weather.cyi.ac.cy/en/
Rainfall and Sunshine
At the same time, it rarely rains – it can drip from the sky for 2-3 days for the entire month. And the long-term average rainfall in the region of about 30-40 mm for the whole of March makes one doubt that they can have a negative impact on holidays.
The sun rises from 6.15 am and before. And it comes around 18. The duration of the day is about 12 hours.
Clear days in the obvious majority – up to 18-20 per month. But cloudy weather here is unlikely to greatly affect excursion activity …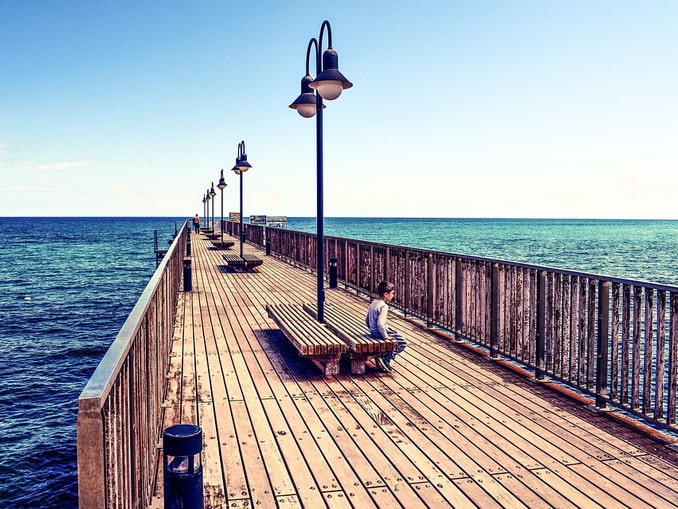 Water Temperature
Throughout the month does not provoke bathing. Indeed, in March, the sea off the coast of Cyprus almost never warms up above +19. And then you can only count on this in shallow water in Protaras or Ayia Napa.
In most places, sea water retains icy impregnability in the form of +16-+17 at first. And then – for a great favor – +18.
Few people will go inside in the sea of such a degree of warmness. Therefore, the majority of vacationers prefer to swim in heated water. Moreover, there are enough hotels with swimming pools in Cyprus.
Prices 2023
Suppose you decide to stay in Ayia Napa – after all, this is the main beach resort in Cyprus. Having calculated that it is from here that it is easiest to organize a route of active movements around the island.
In this case, for only 30 € for two, you can subscribe to very good Myriama Apartments, 250 meters from the coastline. The reviews praise the location of the hotel and the friendliness of the owners. And also emphasize that the room has everything you need for a comfortable stay.
Slightly more expensive, but also won't ruin River View Boutique Apts. After all, he asks for only about 35 € per day of placement and flaunts a high user rating (8.8).
About 50 € for a deluxe room asks Zoi Ayia Napa. In return, offering its guests the hospitality of the owners and the pool.
In the case of Larnaca, you will only have to pay a little more for a week's stay. If you choose Marina's Rooms Xrisopolitissa Larnaca.
But Limassol, on the contrary, at the beginning of spring looks like a model of democracy. And to book a room in his hotels, even if they are nearby, it will work if you have 35 € in your wallet.
Paphos, which someone considers the most expensive resort on the island, also allows you not to go broke on hotels. For less than 40 € per day, you will find decent options. Located, by the way, very close to the Archaeological Park.
What to Do
Since you can't count on beach activities in March, you need to pay attention to other attractions in Cyprus. To visit them, it is useful to make a rational travel plan in advance. Along the way, and agreeing who exactly from your company will drive the car.
Yes, you definitely need to rent it – otherwise you simply won't understand why you came here at the beginning of spring. And the cheapest way is to do it immediately upon arrival – you have to pay extra for delivering the car to the right address.
There is nothing particularly dangerous about driving in Cyprus – you adapt quickly to left-hand traffic (like in the UK or Australia). And some people don't even have to retrain at all.)
Traffic during non-tourist times is weak until it disappears completely. And the distances on the island are small – from Larnaca to Paphos, only 130 km along the highway.
At the same time, it should be understood that it is unlikely that it will be possible to see all the interesting places in Cyprus during even a week-long vacation. If only because some of the days will have to be allocated for rest from trips.
Paphos
One way or another, the Paphos Archaeological Park should be on the "must visit" list. First of all, because of the magnificent mosaics of the ancient Roman period preserved there.
In the same itinerary, you can include a visit to the beach in Coral Bay, the rocky gorge of Avakas, Lara Beach and the Akamas Peninsula with the Blue Lagoon. Not everyone will dare to swim in turquoise water even at the end of March. But you are guaranteed to enjoy your visit.
The distance from Paphos is about 65 km, it will fit in a day – really. Although the Akamas National Park itself is worthy of a separate visit.
The richest monastery in Cyprus, Kykkos, is best left for another day. Since it is 75 kilometers from Paphos to it, and already 125 from Larnaca!
The final section of the road to Kykkos will tire even an experienced driver. After all, this is a continuous mountain serpentine, which is best overcome at low speed.
The mountain villages of Pedoulas, Mutullas and Kakopetria easily fit into the same route. And we assure you that visiting only this trinity will overwhelm you with impressions.
The "Stone of Aphrodite" or Petra tou Roma on the south coast is worth seeing at least on the way from Larnaca to Paphos or back. Equally, attention should be paid to the ruins of Kourion and Amathus.
In Limassol
you need to see the museum in the city castle, which remembers the times of Richard the Lionheart! By the way, it was here that the almost legendary monarch married the Navarrese princess Berengaria. The only Queen of England in history who never set foot on her soil.
Not far from the harbor of Limassol, the sunken ferry Zenobia rests in the sea. It has become a real Mecca even for experienced divers.
Larnaca and…
The main attraction of Larnaca is the Church of St. Lazarus. And yet – the seaside boulevard Funikoudes.
Whether to go to Nicosia – everyone decides for himself. In any case, walking around the old quarter of Laiki Githonia is better in fresh March weather than in summer. When temperatures sometimes cross the +40-degree mark.
Cape Greco next to Ayia Napa and its own Blue Lagoon is a must visit. After all, this place is not only beautiful, but even charismatic. And your photos against the backdrop of local bizarre arches, or – even better – on the Bridge of Lovers – will surely become an adornment of the family archive.
© Goodtimefortrip.com