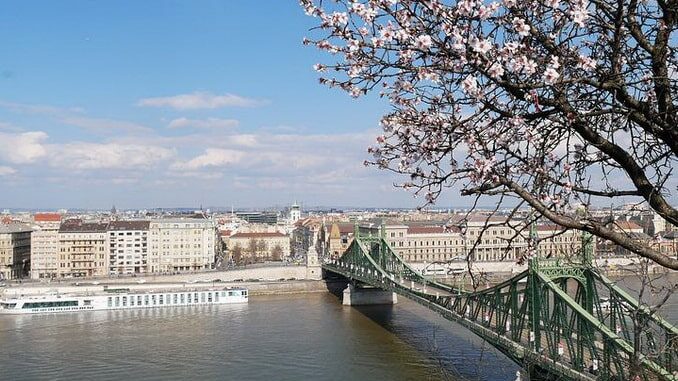 Budapest in April – is it worth going? Weather, prices 2023, how to dress? What to do in Budapest and Hungary in early April or closer to May, where to go – found out good Time for Trip.
April for Europe is a bit strange month. On the one hand, it seems to be inspiring to travel because of the noticeably warmer compared to March weather and the rapid flowering of nature. And on the other hand, it is historically not the period for which people make plans in the sense of vacation.
2-3-day trips around the native country or short tours abroad are usually the maximum that tourists can or want to afford. Therefore, it is very important not to make a mistake and choose the really right direction?!
In this sense, April in Budapest looks especially interesting. After all, in the middle of spring, the capital of Hungary becomes very beautiful.
Nature is in full bloom, emboldened by stable warmth and a lot of sunny days. And the great Danube rolling its waves majestically sets off this riot of colors exceptionally advantageously.
How warm is it in Budapest in April and what to do? What happens with prices in the hotels? Is there much competition among tourists for a "place in the sun"?
We have found out all the points and are ready to share with you obtained information!
Weather in Budapest in April
In the reviews you will find not so many complaints on this topic! There will be much more disputes about where it is better to shop or which of the Budapest thermal baths to choose.
And do you know why?! The weather will be such that it don't cause significant inconvenience.
And you will be able to fully implement the planned program of visiting Budapest. Equally, the schedule of trips to interesting places near the Hungarian capital will not go astray.
Familiarization with meteorological statistics over the past few years fully confirms this conclusion. Although stability in general is not about this area – at least in the first half of spring – but the local climate will not make significant changes to the schedule of events.
In early April 2022, Budapest, for example, observed rather chaotic movements of street thermometers. It all started sluggishly – from a slight minus at night to +5-7 °C in the afternoon. But even before the expiration of the first decade of the month, the air temperature several times reached as much as +20 °C.
Then it plunged into some pessimism: by noon, no higher than +11-13 °C, and at night – even near zero. But since the second half of April, the weather in Budapest has stabilized.
During the day, the air warmed up steadily to +15-18 °C, and at night it did not cool down below +7-9 °C.
Is such weather typical for this area? Not always – in some years, the air temperature in Budapest increases steadily throughout April. And often, by the end of the first decade, it stabilizes in the range up to +15-20 °C.
However, the month almost always ends at similar values. So it's still not worth waiting for heat above +20-22 °C in April Budapest!
Precipitation and Wind
At the same time, rains are traditionally rare – it can pour moderately from the sky for a maximum of 3-4 days. But clear days successfully compete with just cloudy ones. Yes, perhaps they even overtake them.
The wind isn't too strong – the number of days when it blows at a speed of more than 10 m/s can be counted on the fingers of one hand. But to make a discount on the dankness due to the presence of the Danube, which is still cold after winter, is necessary!
So if you are going to look at the city from the open deck of a cruise boat, take a good insulation.
How to Dress
All of the above suggests that the presence of some warm clothes in the suitcase, at least sweaters or hoodies, obviously will not be superfluous. After all, if one day spent in Budapest in April will allow you to walk in a T-shirt and think about shorts, then another will remind you that winter is not far away. And at any moment – especially in the evening – it can return.
As for shoes, you should put sandals in the luggage for frankly warm weather, and sneakers or even boots with thick soles in case of a frosty morning. Yes, you probably will come to them anyway – both in Europe and in most of the USA and Canada, the middle of spring is not considered a particularly warm time.
For children, it is worth taking hats and even scarves with you to Hungary. After all, it is unlikely that such accessories will take up a lot of space in a suitcase. But they can help out in case of a sudden cold snap!
Of course, there are many shops in Budapest, and you can always buy what you need. Moreover, shopping today has become a mandatory attribute of a tourist trip.
Prices 2023
If you are going to spend more than 1 night in Budapest, then you should pay special attention to the apartments. Because they will cost less than a hotel room, and in most cases they will be much larger in area. And they are often located in the city center or relatively close to it.
The cost of decent (based on reviews) apartments in Budapest in the middle of spring starts from 70-80 € per night for two travelers. For 100 € or a little less, you can book a small studio actually in the city center – JS Modern Downtown Studios-Self Check-in.
They are well located (next to the Royal Palace) and cost even slightly less than the average Budapest Váralja Home. Although the rating earned on the Booking allows us to call them almost the optimal place for a short stop.
Based on personal experience, we can recommend City Park Rest Apartment. Located quite far from the center, but 5-7 minutes walk from Keleti train station.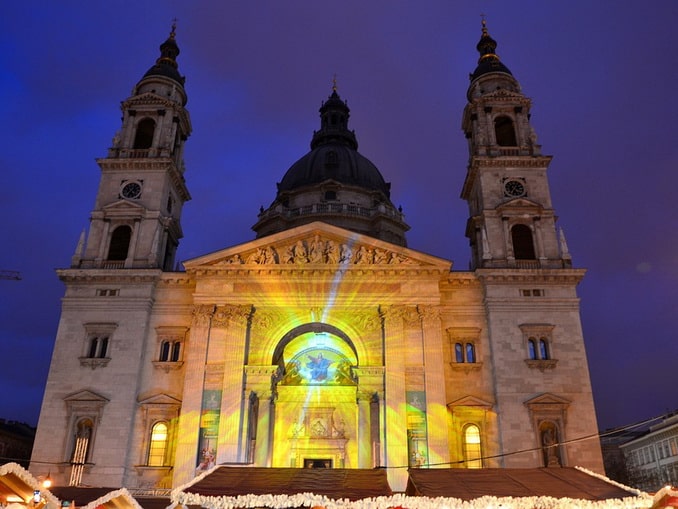 What to Do
Even if you take 3-4 days to visit main attractions of Budapest, you won't have time to do much of what you should. After all, only a leisurely walk through Buda with a tour of the old streets, the Fortress Hill, fountains, monuments and the palace will eat up the whole day.
But you still need to rest and eat regularly. Probably even a little shopping – at the grocery store, at least. Do you need to reward yourself after a day filled with impressions with something else elegant? Originally Hungarian, of course, – like a bottle of Tokay harvest of the year 2000.
By the way, note to yourself somewhere that Easter in Hungary is celebrated on a grand scale. In 2023, it falls on Sunday, April 9. And the next Monday is an official non-working day!
In general, everything that should be visited in Budapest, having tried to keep within a limited number of days, we outlined in a separate article. For those who are too lazy to read, just list the main sights of the capital of Hungary!
Need to See:
Parliament Building (preferably inside)
Buda Fortress and St. Matthias Church
Fisherman 's Bastion
Chain Bridge
St. Stephen's Basilica.
Don't forget about the obligation to visit the Varoshliget Park with the Vaidakhunyad Castle, the Sechen baths. An excellent observation deck is located on Gellert Hill. And nearby there are another famous baths.
Where to Go
In the near suburbs of Budapest, you should definitely see the photogenic town of Szentendre and explore the ruins of the Visegrad Fortress, once the main royal residence.
A trip to Esztergom will also be the right step, especially since it is located nearby. And in April, fast ships on air wings should already be sailing along the Danube!
The Baroque royal residence in Gedella, the sleepy but very beautiful town of Gyor, the ancient Abbey of Pannonhalma, protected by UNESCO due to its uniqueness – all these places will be a worthy decoration for your spring trip to Hungary.
It is quite possible that you will reach the shores of Balaton – everything blooms here in April. You will visit the Balatonfüred resort, explore the cozy Tihany, and see the amazing thermal lake Heviz. If desired, you will take baths there!
During an excursion trip along this route, you will certainly be taken to the town of Keszthely. The main decoration of which is the Baroque palace of the Festetics, the splendor of which is not inferior to other royal residences.
© Goodtimefortrip.com