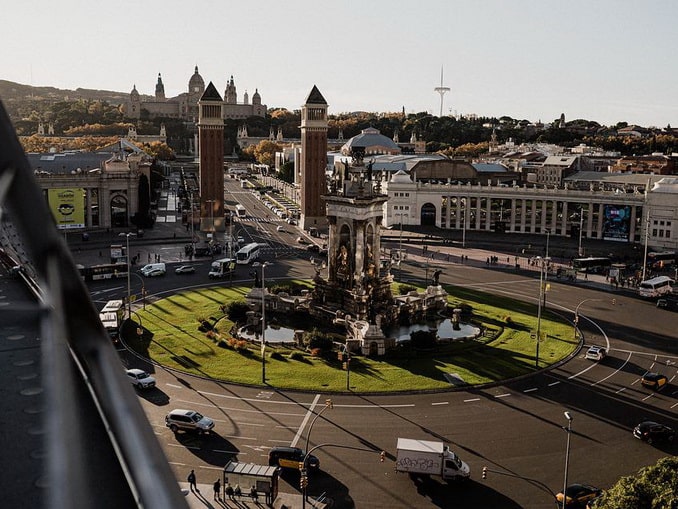 Barcelona in March – is it worth visiting? Weather, how to dress, prices in hotels in 2023, how much do excursions cost? What to see in Barcelona in early spring, where to go – in the review of goodTimeforTrip.
In the mass consciousness, Spain, as you know, is primarily associated with the sun. And in the second – with the sea. Therefore, even a schoolboy can explain the reason why most of the annual 70 million tourists visit this country from May to October.
However, every rule has exceptions. And if your interests on vacation include not only purely beach and water activities, you will consider getting to this country at another time.
Because there are many reasons for this. Indeed, already in March, Barcelona and Madrid, not to mention southern Spain, are celebrating spring with might and main. They begin to abandon boring winter outfits and gradually blossom into bright colors.
Which – surprisingly – attract a very small number of foreign tourists. Although, it would seem, what could be better than meeting the most energetic time of the year in such a beautiful and abundant place of interest?!
However, let's get down to the facts. And exploring the features of the first spring month in Catalonia literally "under a magnifying glass".
Weather in Barcelona in March
Definitely will please those who live in a city where the snow has not yet melted at the beginning of spring. And it will not upset those who live to the south and are accustomed to a warmer climate.
For example, in early March 2022, the air temperature in Barcelona during the day reached +15 °C. Yes, and at night it did not seek to retreat to the zero mark – on the thermometers proudly showed off +9-11 °C.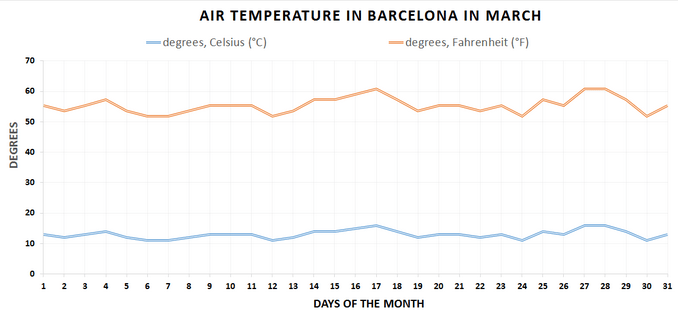 Closer to the middle of the month, the fracture did not happen – neither in one nor in the other direction. And at the end of March, Barcelona even saw a couple of very warm days, during which the atmosphere warmed up to +18 °C. At night, however, it did not become less than + 12-13 °C.
It is curious that over the past years this has been happening steadily. And if the guidebooks write that the weather in Barcelona is changeable in March, then this refers more likely not to temperatures, but to the amount of sunlight and a rather high probability of a cloudy day.
Although the first, in the opinion of a resident of the UK, there will be an extremely large – on average, about 15 per month. Yes, the latter are unlikely to seriously disrupt your excursion plans.
Precipitation
Note that the first month of spring is considered wet here. And although the total number of rainy days rarely exceeds 4-5 per month, you may find that the humidity is not too optimal when walking through the Montjuic park or heading to a mountainous area like Montserrat.
In the city, however, the coolness is not felt so strongly – at the beginning of spring, Barcelona blossoms! And seems to reach for warmth and the sun itself. Like the whole of Catalonia, in March as if awakening from hibernation.
Water Temperature
Let's not pretend – it's incredibly difficult to convince anyone to swim in Barcelona in March. Unless the person chooses to do so in order to win the argument. Or drinking too much local sangria.
For the Mediterranean Sea in this area at the beginning of spring keeps the actual winter temperature. And the water is warmed up well, if up to + 12-13 °C.
How to Dress
Naturally, you should not strip down to T-shirts and shorts, this should be a little delayed. But light demi-season jackets with an almost weightless lining should be enough for walking around the Gothic Quarter, as well as climbing hills like Tibidabo.
Cardigans and pullovers are also unlikely to become ballast in your suitcase – on some days the sun can warm up so much that you no longer want to think about purely autumn clothes. You can also take a windbreaker with a hood with you. In case you have an action-packed itinerary to explore Barcelona and don't want to compromise if the weather turns bad.
And it – we emphasize – in March Catalonia can do it. But not to such an extent as to seriously overshadow your vacation.
Prices 2023
If you can afford to spend up to 90-100 € per night on an overnight stay, stay in the old city. In any case, the Gaudi Hotel, which is located near the Rambla, is ready to accommodate a couple of guests for such an amount.
The Boquería Market and other central attractions of Barcelona can be reached on foot in 5-10 minutes. Praise in the reviews and the views from the rooftop terrace.
The Hotel Astoria is located in the Eixample district near Diagonal Avenue. Which receives praise for the cleanliness of the rooms and excellent service.
Catalonia Albeniz is less advantageously located in the San Marti area. But on the other hand, it is a little less expensive, and you can walk to the Sagrada Familia and from here in 15 minutes. Very nice and helpful is local staff.
You should remember that, like many other cities in Europe, Barcelona charges tourists a special fee. However, in comparison with the same Rome, it is small.
In 2023, in addition to the cost of the room, you need to pay only 3.50 € (per night) in case of staying in a 5-star hotel, and 1.70 € – in a 4 * hotel. If the selected accommodation has only 3 stars or less, you will have to pay only 1 € per day. And 2.25 € will be given additionally by those who decide to stay in the apartments.
From April 1, 2023, the Barcelona tourist accommodation tax will increase by about 1 € per night.
What to Do
As usual, you will be able to conceive and implement an extensive excursion program. Which, of course, will be based on whether you have been to Barcelona before? And if so, how many have you visited?
One way or another, but we definitely advise you to pay a visit to Park Güell in March. And of course, get a powerful boost of energy by visiting the fantastic Sagrada Familia. Local attractions that make a particularly vivid impression in early spring.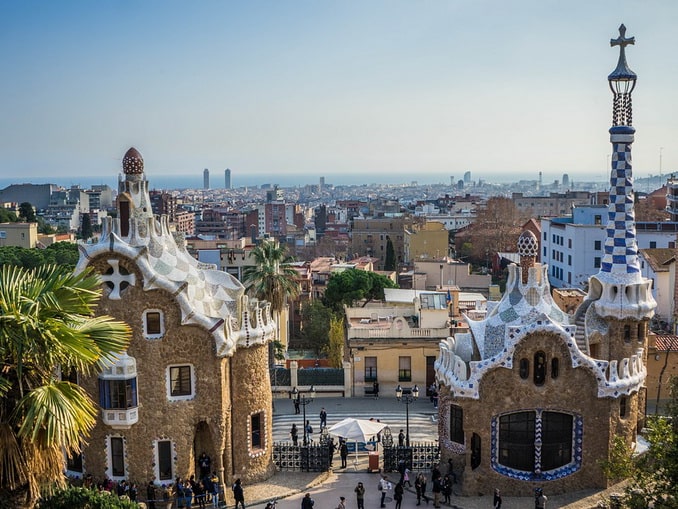 Gothic Quarter, Saint Eulalia Cathedral, La Rambla, La Boqueria Market? A couple of houses inspired by the work of Gaudí: Casa Batlló and Mila, the Palace of Catalan Music by another local genius, Lluís Domènech y Montaner?
These are all must-see sights, without even a glimpse of which, you can hardly say that you got to know Barcelona!
We also recommend pay your attention to the Jewish quarter. And, perhaps, a sightseeing tour of it and the surrounding areas, allowing you to dive deeper into the history of the main city of Catalonia.
Definitely worth a visit is the hill of Montjuic and all the attractions that "live" within it. Including the National Palace, the ancient fortress and the Botanical Garden. Of course, the incredibly interesting ethnographic museum, Poble Espanyol.
An inquisitive tourist will certainly want to climb Mount Tibidabo. As in order to personally see the local Temple of the Sacred Heart. And in order to understand the scale of Barcelona for yourself – marvelous panoramic views open from above.
Where to Go
It is only natural that you would not want to leave home without visiting the famous Montserrat monastery. Situated in an amazingly beautiful rock mass just 40 km to the west.
Well, lovers of contemporary art will certainly set aside a day to ride in Figueres – albeit with a guided tour. After all, not seeing the local Dali Museum is a mistake. Which, perhaps, you will have to regret for a long time!
© Goodtimefortrip.com