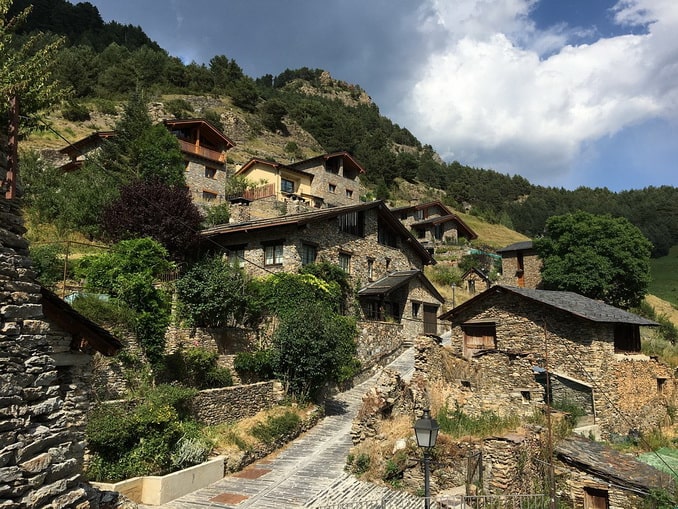 How to get from Barcelona to Andorra by yourself by bus or car? Distance, travel time, schedule, prices 2023, where to buy tickets? How much does it cost to rent a car for a trip on the Barcelona – Andorra route, taxi prices from the airport El Prat – in a detailed overview by good Time for Trip.
The Principality of Andorra, a tiny but not quite miniature sovereign state located between France and Spain, attracts tourists. However, this is probably not news to you.
The news can only be called the fact that today it is visited not only by skiing lovers – today those who just want to see some attractions and like nature views with pleasure come to Andorra from Barcelona.
Why from the Catalan capital? It's simple – the nearest to the principality major city have a huge airport and convenient transport links.
Often a visit to Andorra is included in the itinerary tourists who intend to travel across Europe. At least because they do not want to miss the chance to see an original and so beautiful place near Barcelona. Again, and the monarchy – there are not so many of them left in the world!
Also, from the principality you can go further . For example, to France! After all, from Andorra la Vella to Toulouse by highway is only 190 km. And to Bordeaux – 420.
You'll have to drive a little longer to get to Lyon. And spend 11-12 hours on the road – if you want to see key sights of Paris again. Agree, this is not the distance that will scare off a seasoned car traveler!
Now – to the facts!
Buses from Barcelona to Andorra
The distance between the designated settlements, if you count along the highway from Barcelona's El Prat airport, is about 200 km. Which means not the longest trip lasting about 3 hours – even taking into account traffic jams and mountain serpentines.
By the way, keep in mind that if you go to Andorra from the center of Barcelona, you will have to spend a little more on the way. After all, to begin with, your vehicle will have to deal with traffic jams and taxi onto the motorway. And the travel time will be from 3 to 4 hours.
Buses to Andorra run from Barcelona El Prat Airport (terminals T1, T2) on a regular schedule. You can also start from the Sants Train Station or the Estació del Nord Bus Station.
Buses of the well-known budget carrier Flixbus go on the road from the latter. The cost of a one-way ticket for an adult passenger in 2023 is 33 $.
Moreover, even if you visiting Barcelona in March, that is, at not the most tourist time, you should buy them a few days before the trip. Otherwise, you will almost certainly find with bitterness that all the seats for tomorrow and even the day after tomorrow have already been sold out.
Buses traveling to Andorra from the main stations of Barcelona spend about 3 hours on the way. And they make one stop on the way to the capital of the principality – in the town of Sant Julià de Lòria.
By the way, there is no need to study prices on carriers' websites and understand specific conditions. It is much easier, and often cheaper, to buy tickets on bus aggregator sites.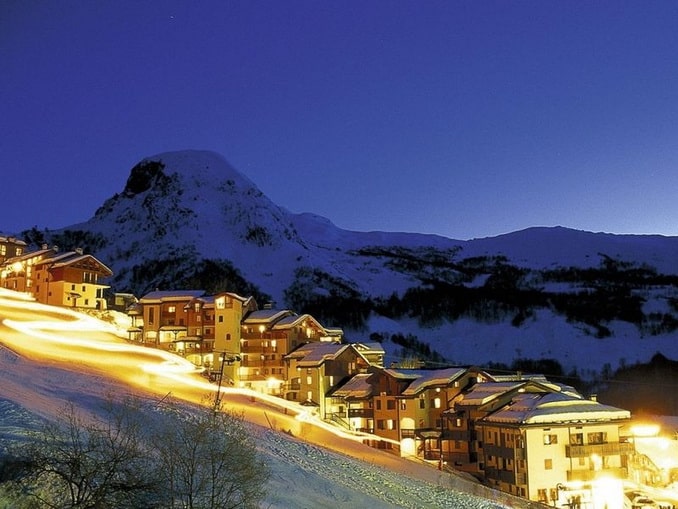 Car
There are at least three convenient routes that allow you to get from Barcelona Airport to Andorra by car. And only one provides for traffic on toll roads!
Moreover, the difference in the duration of the trip is not too significant: from 3 to 3.5 hours. If you move along the A-2 and don't get lost anywhere, you will have to drive ~ 213 km.
The easiest way to rent a car in Spain is through inexpensive and extremely responsive to customers service Localrent.com. Prices on the aggregator's website are usually very pleasant. And, moreover, they are available to the majority – they would have their rights with them.
The cost of renting a small car right at El Prat airport starts from 40 €/day if we are talking about a vehicle with a manual transmission. And from 45-50 € – if you want more comfort. And you will risk driving a car exclusively with a machine gun.
Sometimes it will be possible to book the desired option even without making a deposit. Although often landlords still require leaving a deposit of 100-200 €.
Don't know for sure if you can afford to rent a car in Spain? Read our article – it details the conditions and requirements for landlords.
Taxi
Obviously, this is the most comfortable way to cover 200 km of distance to get from Barcelona to the Principality of Andorra. You can get into a taxi right at the airport. If desired, the car will be delivered to your hotel immediately after breakfast, lunch or dinner.
Along the way, you will admire the scenery, and not follow the prompts of the navigator or follow the signs. But not everyone can afford such a pleasure.
Since the current prices for transfers between Barcelona and Andora la Vella are shocking – the minimum price is from 150 € for four in one direction. You can order a minibus for a company of up to 7 people and their luggage, as well as ski equipment for 350 € and above.
A round trip for one day in a passenger car will cost at least 350 €! Perhaps it is inexpensive – after all, one tourist will spend less than 90 €. While an organized tour from the Catalan capital, including a visit to the Pyrenean Principality, will cost a minimum of 190 € per person!
© Goodtimefortrip.com
Unusual Experience