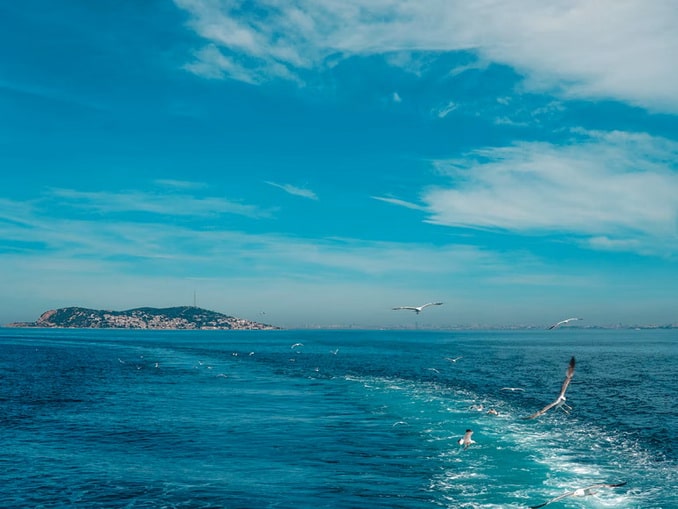 Where to go from Istanbul for 1 day or more? By car, bus or even boat? Interesting places in the vicinity of Istanbul and at a distance from it, how to get there, prices 2023 for travellings and excursions – in the good Time for Trip review.
Istanbul is a big and interesting city. In many ways, unique, and in general – self-sufficient. Therefore, tourists, especially those who arrived for a short time and literally passing through, have no particular reason to explore its surroundings. Moreover, there are no places in the nearest ones, which would be a great mistake to miss.
However, the traveler who has tasted all the charm of the great city on the border of Europe and Asia has enough reasons to return here. And, of course, sooner or later he will make efforts to go somewhere else from Istanbul. Not necessarily, by the way, for 1 day – putting yourself into such a strict framework is truly unreasonable!
No matter what month you go – there is no best time to visit Istanbul! In the sense that all seasons are quite good for a trip to the ancient city at the turn of Europe and Asia.
If we are not talking about a water walk, it is most convenient to make such a trip by car. Fortunately, it is easy to rent a personal transport here. For very reasonable money!
After all, 18-25 € per day can hardly be considered an exorbitant price for pleasure?! With sometimes no deposit at all …
The main roads in Turkey are good. There are toll highways, but most of them do not charge money for travel.
In any case, you can get from Istanbul from Cappadocia without additional expenses. And gasoline in the asian country, in comparison with Europe, is inexpensive!
Where to Go Near Istanbul
The Princes' Islands, that also known just as Adalar, is a district of big city. But they are considered as a suburban area. In any case, the Istanbulites who are loaded onto the ferry on Saturday morning consider the upcoming trip precisely as an escape from the metropolis.
Ships set sail from Eminonu or Kabatas piers. Both, if you are staying in the central Sultanahmet area, can be reached by the T1 strategic tram route.
For example, they left the door of the Hotel Han guest house – surprisingly inexpensive, given the location – got into the approaching transport, and after 10 minutes – on the spot.
Pay for the tram and ferry by Istanbulkart. Very convenient and allows you to seriously save a city transport card. Moreover, since January 2021, it has no alternatives in urban public transport.
You can buy Istanbulkart immediately upon arrival – in the terminal at the airport. The fee for the card itself is 10 liras, the cost of a single trip on it is less then 8 liras.
Children aged 0-5 do not need to pay for travelling by public transport
Going to Adalar on a weekend in the summer or arriving in Istanbul in May, you risk spoiling the impression. For you will have to move in a fairly dense crowd.
But if you go to Istanbul in October, you can enjoy almost solitude – there are very few tourists here.
Buyukada or Heybeliada?
Buyukada is the main island in the archipelago. And as well, one of the principle sights of Istanbul itself.
The largest island of the archipelago, it repletes with nice houses, villas and a rather large (Orthodox!) Monastery of St. George. It is not surprising that most tourists land on it.
The previous islet, Heybeliada, is the second largest. It is not accustomed to sticking out himself, on the contrary, shyly hides behind a thick green curtain of gardens and parks.
There are few tourists. But we would undoubtedly classify it as one of the must-see places in Istanbul.
Most of the beaches on the islands are paid. You will have to pay from 20 liras for the entrance, but usually it costs about 40-50 TBL per person…
By the way, the Adalar archipelago was deliberately turned into a territory free from smoky carts with internal combustion engines. You can only get around here on foot, on bikes or electric vehicles. The latter in 2020 replaced a local attraction – horse-drawn phaetons.
An excursion to Buyukada with a guide will provide a qualitatively different experience. If you can afford to rest without constantly thinking about saving money…
Belgrade Forest
A vast green area stretches north of the European part of the Turkish city. It owes its name – correctly – to the Serbian capital – in the 16th century captured Serbs were settled here.
However, in ancient Roman times, the predominantly oak forest was well mastered. In particular, Constantinople was supplied with water from local reservoirs and underground sources. The surviving impressive aqueduct of Valens testifies to this with all certainty.
Today, the Belgrade Forest occupies a gigantic area of ​​​​about 60 km2. And it is a favorite place for picnics among Istanbulites. Sometimes its lawns are used for a transit stop and those who leave Istanbul for a holiday in September on the Black Sea.
Quillos
which is also known as Kumkoy, is a popular place for weekends and short breaks. And no wonder – if you take the shortest route, that is, along the border of the Belgrade Forest, you will reach the coast in about an hour.
A modest price for a kilometer of sandy beaches and the opportunity to plunge into the hot summer season?!
Would like to stay here for a couple days? Then plan everything in advance – local hotels are snapped up for the weekend by the townspeople themselves. With hunting going here even in not the hottest time of the year.
Why not – the weather in Istanbul in November allows you to enjoy a seaside holiday. Unless, of course, you are going to spend the November holidays in Alanya. Where at this time they not only catch the sun's rays on the beach, but even swim!
Anadolukavagy
A picky tourist is unlikely to consider a fishing village with an unpronounceable name worthy of attention. Although it is located only 30 km to the north, and you can go to it from Istanbul between breakfast and lunch.
Asian shore of the Bosphorus, old wooden houses. Stubbornly preserved for centuries, the traditional way of life, dishes from the freshest fish and seafood in local restaurants…
After all, real gourmets can overcome even greater distance if a worthwhile treat awaits them. Yes, and even in an unusual, that is, extremely authentic surroundings. Which you just want to take with and then admire…
A dilapidated Genoese fortress to the north of the village and scenic views are attached. You can also try to get to Keçilik Koyu, where there is a sandy beach lost among the wooded rocks.
Although, in general, it is more correct go back to the track and move towards the Black Sea coast. Where you will find acquaintance with the resorts.
Shile and Agva
You need to drive from Istanbul only about 80 kilometers: low cliffs, spacious sandy beaches, vast expanses of the sea. And in general, Schiele is a nice, and out of season even a little sleepy town.
It must be wonderful here in the summer. The Turks, by the way, think so – especially since from the metropolis here leads an excellent four-lane highway.
Agva is located 50 kilometers to the east. And in principle, it is a completely lost and therefore peaceful place. Usually nothing happens here at all.
It's not that bad: the sea, the beach, the green mountains around, a cozy town where there are not so many tourists … Do you really need stuffy Antalya, where you can't push through the crowds?! Moreover, you can come to Agva from Istanbul for the weekend – 110 km and about 2.5 hours on the road.
Yalova
Mountain resort on thermal waters. Even slightly healing. And in this capacity it is very popular among the Turks themselves.
Organized excursions from Istanbul are often carried to Yalova. But it is not difficult to get there on your own! Just 90 km along the highway and you are in a wonderful wooded gorge, where hot springs beat.
By the way, you can come and swim in the pools with thermal water at any time of the year!
But the locals prefer to relax here in the summer. Why? There are some not bad beaches on the shore.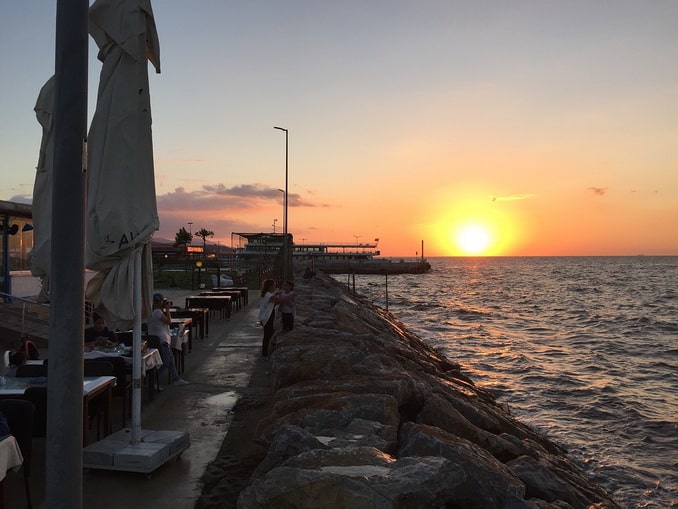 Long Trips
Having dispersed on the resort theme, it is not easy to stop. For the sake of order, we will mention the town of Sharkoy on the coast of the Sea of ​​​​Marmara in Thrace. As well as his Anatolian "colleagues": Mudanya and Erdek. The latter is especially recommended as a good place for a family holiday.
Edirne
Well, we're moving on! And the first city that you should to visit at a decent distance from Istanbul is not Troy, but the of Edirne. Once known as Adrianaple.
It is located in the European part of Turkey, very close to the border with Bulgaria. The distance along the highway is about 235 km, you can get there by car. But also by bus or train.
The main attraction of Edirne is the Selimiye Mosque, considered the pinnacle of creativity of the great Ottoman architect Mimar Sinan. And it is really good – UNESCO has included the building in the World Heritage List.
There are several other interesting mosques in the city, as well as the Medical Museum of Sultan Bayezid II. Opened in the buildings of an amazing for the late Middle Ages (XVI century) medical and educational complex. A kind of fusion of a hospital and a medical university.
Troy
To see ancient Troy, where Paris took Helen, making the creation of the poem "Iliad" inevitable, you will have to go to the town of Canakkale. Nothing, with the exception of a life-size copy of the Trojan horse, unremarkable.
It is most convenient to travel by car, although there is also a bus to Canakkale from Istanbul. And the actual ruins can be reached by minibus (dolmush). The route includes crossing the Dardanelles by ferry – an interesting experience, by the way.
The ruins of Troy are vast, but will say little to a person who is not savvy in Greek history. So for start, at least study the question.
If Troy can theoretically be dealt with in a day, those who want to see the much better preserved Greek policy, Ephesus, will have to think about spending the night. As a distance from megapolis – 540 km.
Ephesus
To view partialabout the recreated ancient city, you will first have to find the name Selçuk on the map. 4 km from which Ephesus is located.
Although the local temple of Artemis, one of the ancient Wonders of the World, did not survive, a lot of tourists are offered to the attention. Library of Celsus and Theatre, Agora, remains of houses, public institutions, even latrines. We don't talk about fragments of statues and columns – they are scattered everywhere here.
In general, you will find something to do before head back. Or decide that you have already earned the right to a seal-style spa holiday in the nearby city of Kusadasi.
That is, of course, you can get to Bodrum. Thankfully it's easy!
Pamukkale
Travertine pools filled with water in this amazing place are becoming less over the years. And in the foreseeable future, this all-Turkish attraction generally threatens to cease to be such.
In general – hurry to see Pamukkale and the ancient resort of Hierapolis. So far, all local groundwater has not gone to the municipal needs of a nearby town.
Moreover, purely technically, it is not too difficult to do this. After all, the distance along the highway is approximately 570 km. And by car it can be overcome in 8 hours.
Cappadocia
This amazing and no doubt romantic region of Turkey closes our story of remarkable places that are within a day's march from Istanbul.
About 750 km (to Goreme) on the highway can be overcome in 7-8 hours. By car – more convenient, by bus – more dangerous. There is nothing to say about the plane…
Note that Cappadocia is best visited during the off season. For example, in April or October
Taking less than 2-3 days for a trip is completely unreasonable. For many travelers cannot visit all must-see attractions of Cappadocia even in a week.
© Goodtimefortrip.com