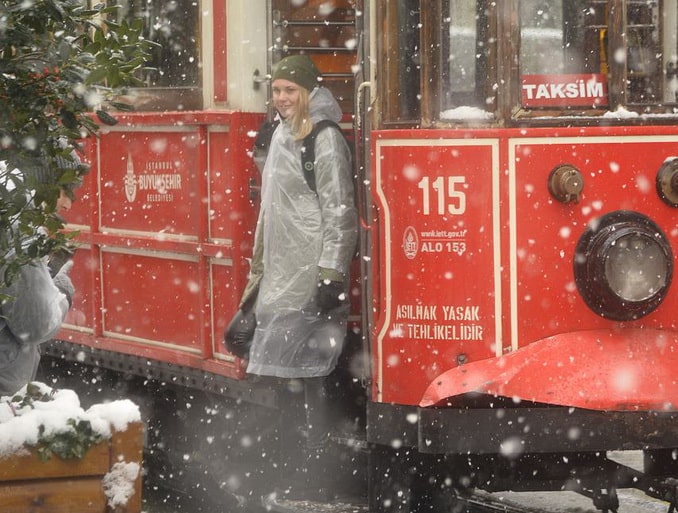 New Year in Istanbul 2024 – is it worth celebrating here? Weather in January, what to wear, sea temperature, hotels and tours prices. What to do in Istanbul on New Year's Eve and later, where you can go in Turkey in January – in the material of good Time for Trip.
Istanbul, like Turkey in general, in winter is not the most popular destination among travelers. Not surprising, because a huge metropolis, like the country as a whole, is associated primarily with sea and beach tourism.
But, as it is clear today even to a primary school student, on New Year's Eve swimming in the Aegean or in the Mediterranean Sea, not to mention the Black Sea, doesn't look like a reasonable exercise.
Rather, it is a test of fortitude. For which it is not customary to travel to Turkey in general and to Istanbul in particular.
And therefore… you should forget about the idea as a whole? Actually no!
After all, if you study the meteorological statistics of past years and read the reviews of people who celebrated the New Year in Istanbul, you have a fairly positive outlook on things.
The facts show that the city on the border of Europe and Asia at the end of December looks very perspective. And even promising from a climatic point of view.
Is Istanbul good enough to meet the New Year? In terms of not only the weather, but also the quantity and quality of entertainment events? As well as prices: both for hotels and excursions?
Plus, of course, for renting cars – many people today are happy to leave Istanbul for the nearest suburbs, Yalova and Edirne. Or even go much further – the same Cappadocia in December is not as cold as many people think.
We offer details and are ready to share them!
Weather in Istanbul on New Year's Day
By and large, it does not differ much from what is at this time, for example, in Paris. That is, there is no need to wait for severe frosts. But rains in Istanbul in January are a regular occurrence.
There are also snowfalls. Snow, however, does not stay long. Only scare tourists and quickly melts.
Probability of a sunny day does not exceed 30%!
Air temperature fluctuates between +6-12 °C
Winds often penetrate to the bones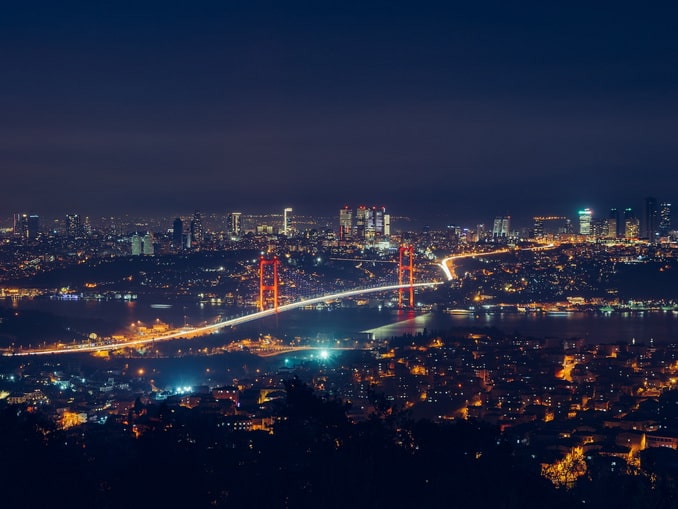 Immediately after the New Year 2023 in Istanbul, the atmosphere several times warmed up even to +14-16 °C. But in the middle of the month it got much colder. And even during the day, the air did not warm up above + 8-10 °C.
Stunning? Not everyone – immediately after the holiday the streets of the city were packed with tourists. And the popularity of sightseeing tours jumped always to the summer level!
At the end of January, winter cold suddenly set in Istanbul (up to 0-+2 ° C during the day). And it was better not to leave the hotel without layered clothing.
Сloudy weather prevails. Dampness is felt quite distinctly – you quickly forget that it is usually above zero on the street.
However, it doesn't rain every day!
Of course, sometimes they are annoying enough to make you want to spend at least a day on the popular entertainment here – Hop-on Hop-off bus rides. That is, where you wanted to – went in, tired or wanted to see attractions closer – get out.
Ticket prices are high – from 45 € per person, but the benefits are quite obvious. After all, in just a day you can leisurely explore the main attractions of Istanbul.
What to Wear
Demi-season and even winter clothes will be in demand anyway. A great choice: a lined hooded jacket and thick-soled boots.
There is every chance to come in handy with such accessories as scarves, hats and gloves. A very useful thing in a suitcase is an umbrella. It will protect you from both rain and snow.
All this will be in demand both here and in the case of out-of-town trips to the same Black or Marmara Sea. Equally warm clothes will come in handy if you are planning to drive from Istanbul to Cappadocia.
Benefits
Obviously, the painted "picture" does not cause a surge of optimism among tourists. But along with the minuses, there are obvious pluses.
For example, you will not be obstructed all the time when you are going to admire the expanses of the Bosphorus. And in many cases, there is simply no one to breathe in the back on a boat trip along the strait.
While walking along Istiklal, you will not have to maneuver in the crowd. And in the gardens of Topkapı Palace, there will have be many opportunities for solitude…
Great Hagia Sophia and Blue Mosque, charming Suleymaniye, Chora Monastery, Dolmabahce Palace – all these sights of Istanbul in the middle of winter see not many tourists. And this is an advantage that is hard to ignore.
In fact, there will be no one to squeeze you out of the gardens and from the embankments. And constantly distract when you tune in to carefully listen to a coherent and full of interesting facts story of the guide.
As well you can save money on buying souvenirs that you will probably bring with you from Turkey! For in January, assertiveness of merchants and their desire to sell you a thing at a price of three times the red one clearly does not that high.
Or can they just copy forces for the new season?
Prices 2024
Independent travelers will not need much money to celebrate the New Year in Istanbul. Unless, of course, they are planning some kind of luxurious entertainment program.
Moreover, there is no particular need to save money. For a day's stay near the city center, two travelers will have to pay only 35-40 €!
It is worth paying special attention to inexpensive, but high-quality options. Like the Deluxe Newport Hotel in Fatih. And its counterpart Hotel Orkide (9.3 rating) in the same place.
Somewhat more expensive, but also has everything to interest the not-too-wealthy traveler and the Constantinopolis Hotel.
And it looks like a bestseller Basileus Hotel, which is within walking distance of literally all the best attractions. Especially when it offers to book rooms on a promotion!
As for excursions, for 20-25 € you can participate in a walking tour of the city. And having paid from 30 – in a small cruise along the Bosphorus. Sometimes not only with an audio guide, but also with music and lunch (or dinner).
Very inexpensive for New Year and early January in Istanbul and car rental. If you rent an individual vehicle for 3 days, you will pay from 60-65 €. But a week will cost only twice as much – from 115-120 €.
What to Do in Istanbul during New Year's Eve
New Year's Eve in Istanbul is celebrated on a slightly smaller scale than in Western Europe or North America: the USA or Canada. Rich fireworks over the Bosphorus do not start. And there are no crowds of people wandering the streets and shouting congratulating each other.
So much the better – no one and nothing will stop you from enjoying the streets of the city on a short (3.5 hour) walk with a guide. In a small group, btw! In any time of the year not too expensive…
But all more or less similar to cafes and restaurants, as well as nightclubs, other establishments are packed to capacity. Places in them begin to book no later than September.
Since the meeting of the New Year in Turkey and in Istanbul especially is an important event
Decorated Christmas trees are present everywhere, and not only in the lobbies of large hotels. But Santa Clauses do not get out of Mercedes and, moreover, sleighs.
About what you can see in Istanbul in a few days, we wrote earlier. It is obvious that the list does not make sense to truncate, starting from the time of year.
And even, on the contrary, it is better to expand! Taking into account the much smaller number of tourists and their obvious inclination to a leisurely meeting of the New Year.
It is worth considering the options for group or individual excursions. There are a great many of them in the Turkish metropolis. For every taste (and wallet)!
Where to Go
We have set out a complete list of interesting destinations for those who are going to go somewhere from Istanbul in a separate detailed article. Here we will mention only a few country attractions. Achievable without the obligatory involvement of an aircraft.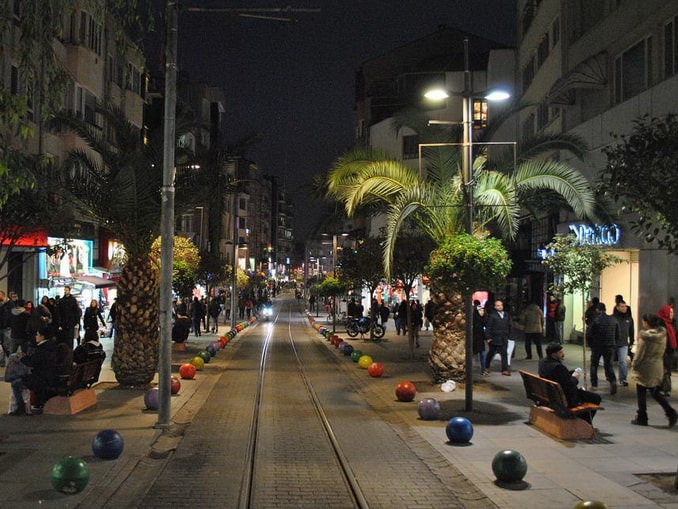 Must Visit Even in January:
Princes' Islands or Adalar, a pretty archipelago in the Sea of ​​Marmara. They are part of the Turkish metropolis and the most popular local recreational area.
You can get there by public transport, that is, by ferry. Themselves, or with an excursion…
The most convenient way to do this is from the Eminönü pier on the European coast. Sailing one way takes 1'40, see the schedule on the website of one of the ferry companies.
Consider visiting the ruins of the legendary Troy near the town of Canakkale. Drive from the last bus station to the place about 30 km.
Until Canakkale from Istanbul more than 400 km along the highway. This is if you travel through Asian territory and do not use the ferry.
Traveling by bus will take at least 5.5 hours – take care of the overnight stay in advance.
Be sure to pay attention to the ruins of the famous ancient city of Ephesus. It is more difficult to get to this remarkable place from Istanbul. If you initially ignore the option with a flight to Izmir…
Aerophobics or those who are just too lazy to go to the airport will first have to get to Selçuk (~ 520 km). And then take a taxi or walk to the ruins of the ancient city on foot (no more than 30-40 minutes).
The fastest buses spend on the trip from 8.5 hours. If you rent a car and drive it, the road to Ephesus will take no more than 6.5 hours.
We advise you to consider the possibility of a trip from Istanbul to Cappadocia, in that time sometimes covered with a blanket of snow. That makes it incredibly beautiful!
© Goodtimefortrip.com