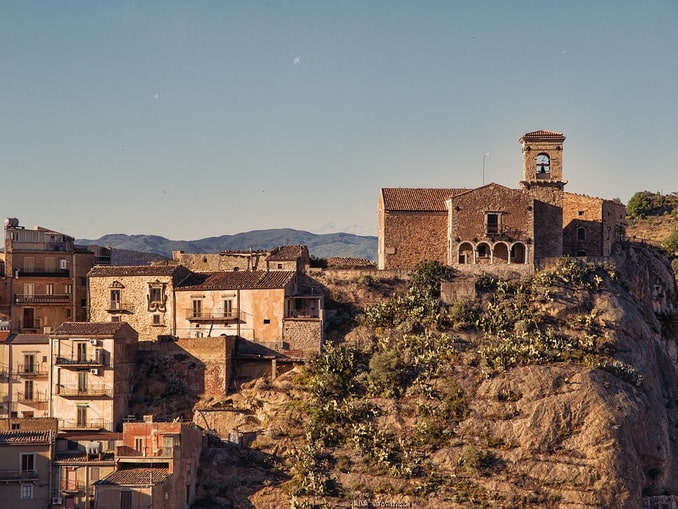 Sicily in March – is it worth visiting? Weather, water temperature, prices 2023 in hotels and on excursions? Is Sicily enough warm in March, what to do and to see there – read in a detailed review by good Time for Trip.
The island of Sicily is just an outlet for those who are tired of the hustle and bustle of megacities and cold weather. Literally at any time of the year, you will find here a provincial, rural flavor that simply heals the soul of a city dweller, wounded by stress.
Pretty good and the local weather – perhaps not always sunny – but warm enough that you can forget about the existence of such a word as winter.
In March, Sicily is perhaps the first in Europe to meet spring. It begins to bloom and smell fragrant, gradually preparing for the season. Sees very few tourists and therefore looks very relaxed.
In a word, it is the best suited for a trip, the main purpose of which is to see and feel. Although you can also get warm in Sicily in March!
Plus – who knows – maybe even swim in the sea. And no matter, that such an attempt from the point of view of local residents will look truly suicidal.
Weather in Sicily in March
Some reviews call it "great for excursions" and in general any activity that is not directly related to the beach and swimming. And this point of view is well-founded!
After all, there are rarely less than 12-15 sunny days in Sicily in March in any year. And the air temperature prefers to live in the range of + 12-15 °C. And closer to April, it makes attempts to gain a foothold at +18 °C and above degrees Celsius.
It is colder at night (usually not lower than +4-7 °C). And in general, stability is not to be expected – the thermometer column sometimes walks, as if it had been taken off the leash. You should definitely consider this aspect when packing your suitcase – for a successful climb to Mount Etna, for example, in early spring you must be dressed "correctly".
Someone will say that it is better to leave a place in your luggage in order to bring gifts and souvenirs from Italy. But we strongly recommend not to go against the facts – the beginning of spring here is not in vain called the off-season!
In March 2022, the weather in Sicily tried to master outlandish territories for her. If daytime temperatures in the region of +9-14 degrees Celsius at the beginning of the month can still be considered almost normal, then night frosts at the beginning of the month are not typical for this area.
In mid-March, things seemed to go smoothly, and the sun began to bake in spring mode. But then a new wave of arctic cold came and after sunset, thermometers showed an amazing figure – 0 °C.
March ended, however, positively – the atmosphere warmed up to +18 °C in Palermo and up to +20 °C in Taormina.
Precipitation
Daylight hours are increasing rapidly – from 11.5 to almost 13 hours. At the same time, the probability of a cloudy day is quite high. In any case, you should expect at least half of your holiday in Sicily in March to be cloudy.
But the rains are unlikely to seriously affect the nerves. The average monthly rainfall does not exceed 50 mm, the total number of rainy days is no more than 3-4 per month.
Purely statistically, March is one of the three rainiest here in the year. In terms of precipitation, it is second only to October and November. But the following April is characterized by significantly less rainfall.
In May, the high tourist season begins in Sicily. But not everyone knows about it yet.
Water Temperature
We will tell you a terrible secret – on especially hot days in Sicily, people bathe even in March. Although this hobby has not yet become widespread.
It is clear why – even in the warmest years, the water temperature at this time of the year does not exceed +14-15 °C. Moreover, throughout the month – apparently, the Mediterranean Sea cools down so much during the winter that it is forced to wait until April for significant warming.
Plus, in March over Sicily blow really strong and cold winds. And a person who has just climbed out of an unheated reservoir is able to fully experience all their sharpness.
How to Dress
Almost all reviews emphasize that for a successful trip to Sicily in early spring, you need to take enough warm clothes.
Not just cardigans and sweaters. But also insulated jackets with hoods!
There is every chance that mountain boots will come in handy – you will go on the assault on Etna or just decide to take a walk in Selinunte Park. In some cases, especially if you are traveling to Sicily with small children, scarves, caps, even light hats will come in handy.
Do not stock up on raincoats, umbrellas and rubber boots. Since the rains on the island at this time of the year are a transient phenomenon.
Prices 2023
You are almost certainly going to see Palermo first – this is probably what 100 percent of tourists arriving in Sicily for the first time do. So, it will be possible to rent a good hotel here in early March if you have funds in the amount of about 35-40 € per night (for two, without city tax).
For this amount, you can rent a room at the Barrique Guest House (rating 9), whose area (25 m2) hints that you will be accommodated in comfort. Slightly cheaper, though closer to the city center, is the family-run Casa Jolanda B&B. Where for this money you can not only spend the night, but in the morning and treat yourself to a continental breakfast buffet.
Do you love to be in the thick of things and are you ready to overpay to settle closer to the center? Try booking the spacious Stella Polara apartments, located just a kilometer from the cathedral. The cost of such a solution is also low – 50 € per day.
Resorts
For example, here are the prices for accommodation in March in Taormina. An exceptionally popular resort town that retains much of its charm outside of the beach season.
That is why the prices here are higher than in Palermo. And the number of offers limited to 50 € per night is therefore small.
In the segment of inexpensive but high-quality housing, we advise you to pay attention to Il Rosmarino Apartment. Where for the indicated amount you will get at your disposal a room of 25 m2. Maybe even with a sea view.
From slightly more expensive offers (from 55 €), we highlight B&B Porta del Re. After all, this hotel is very conveniently located equally close to the city center and a bus stop. And as a bonus, it offers breakfast to guests.
Excursions
A long walking tour of Palermo with a live guide costs about 30-35 € per person. For organizing the ascent to Etna as part of a group, they will ask from 55-60 €.
Things to Do
We have considered in sufficient detail the question of interesting places in Sicily in our review. Within the framework of this material, we will mention only the most famous sights. Those that you must definitely see in person, in order to later declare with confidence – "I was in Sicily"!
Palermo and its top attractions, of course, will open any list on this topic. Since it is literally unreasonable not to see its grandiose cathedral, not to visit the Palatine Chapel and Moneral.
Feel the energy and learn about the centuries-old traditions of Sicily for those, who become a member of the educational excursion in Corleone. Where, according to Mario Puzo's book, lived the most famous mafia godfather.
Interesting experiences await tourists in the "swallow's nest", the amazing town of Erice near Trapani. We also recommend that you visit the Archaeological Park of Selinunte and see the ancient temple without a roof and the amphitheater in Segesta.
Not only because these places belong to the main local attractions. But also because in March there are very few tourists in Sicily and you can see them almost alone.
Also…
The Stair of the Turks in Agrigento, the mountainous places of Modica and Ragusa, the seaside Syracuse are certainly included in the list of what a tourist must visit in Sicily.
Taormina and Catania are present there. And of course, Etna – despite the difficult nature of this volcano and frequent eruptions, the flow of tourists, who want to climb to its top does not decrease.
Very rare travelers will go to the Aeolian Islands and Lampedusa in early spring. Not because there is no interest, on the contrary! It's just that you will almost certainly encounter serious difficulties when checking into a hotel – most of these establishments are locked there until April.
© Goodtimefortrip.com