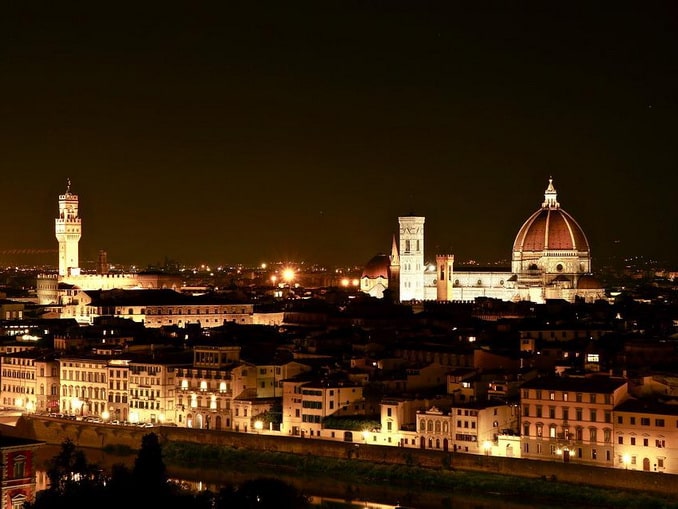 Florence in November 2023 – is it worth visiting? Weather, what to wear, hotels and excursions prices. What to see in Florence at early November and close to winter, where you can go in Tuscany and further – in (almost) reportage by good Time for Trip.
It's unlikely that anyone will have to be convinced seriously that November is not the best time to travel around Europe. After all, it's well known that the weather at this time of the year is seriously spoiled! And it would be fine only in the sense of lower temperatures – at the end of autumn this is explainable.
To be frankly, a potential tourist is much more upset by something else – a strongly growing probability of rain. As well, and the amount of precipitation doesn't inspire any optimism.
However, in some cases, we'll recommend that you consciously turn a blind eye to this. And do you know why?
Because in return you will get much more. For example, being able to roam the streets and visit museums without being in a crowd. You'll be able to retire, enjoy, think and feel. That is, feel the rich range of emotions!
November Florence is one such place on the map of Europe.
At the end of autumn, the "Pearl of Tuscany" appears before the traveler a little sad, as if dumbfounded by the coming winter. But much more real in comparison with the high season and even September.
Some kind of genuine, not at all bookish and historical. Once here at this time, you begin to believe that Dante and Giotto, Botticelli, Raphael and Michelangelo once walked along these streets, well-born families weaved their intrigues, and the Medici from ordinary aptekars, and then bankers, gradually became a real legend on a global scale.
Is it worth going to Florence to feel this aura? Even not in the high season? We tend to think that "Yes"!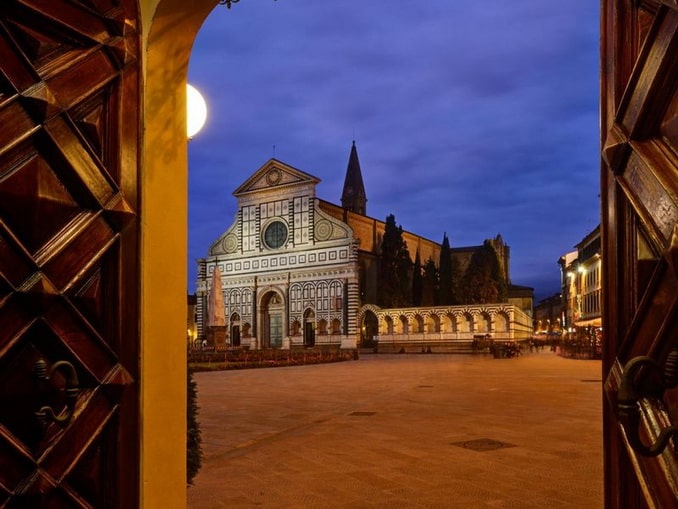 Weather in Florence in November
In terms of the totality of characteristics, it's hardly worthy of the definition of "bad". After all, the air temperatures throughout the month allow you not to wrap yourself in warm clothes too much. And the sun, although not as often as we would like, but still shows its face.
For example, in November 2022, Florence even in the second decade observed warming up to +20 °C. And street thermometers during the first 20 days in the day preferred to show at least +15-17 °C. At night, air temperatures left the comfortable corridor +9-12 °C in Florence only at the border of December.
And such a story repeats itself, if not every year, then quite regularly. As a result, you may not particularly think about the topic – "what to wear"? Windbreakers with a hood or sweatshirts complete with an umbrella should be enough for all occasions!
Note, that at the end of November in Florence, temperatures often drop to +10-12 °C even in the daytime. And you should also prepare for this if you decide to visit Tuscany literally on the edge of the calendar autumn.
As for precipitation, it's usually quite plentiful. The average norm is from 90 to 110 mm per month, which by a wide margin turns November into the rainiest month in Florence.
But as we said above, this is not such a high price to pay for the opportunity to get acquainted with the "Capital of the Renaissance" in a leisurely and not even too noisy atmosphere. Moreover, forecasts annually promise the city at the end of autumn no more than 5-7 rainy days.
During one of which, if you wish, you can sit out in the Uffizi or Pitti? Go to see Siena for a day or make a not so distant excursion to the UNESCO-listed town of San Gimignano?
What to Wear
A trio of the following accessories: umbrella, raincoat, rubber shoes, we strongly recommend putting in suitcase if you plan to visit Florence even in early November. Of course, you will certainly need all these things. Because in some years the weather in Italy on All Saints' Day and later won't shed a tear of rain.
But in the event that it rains from the sky, the absence of waterproof items in the wardrobe will impose serious restrictions on the schedule of excursions in the city and beyond.
On the contrary, the presence of warm clothes isn't so necessary – if you go to visit the Tuscan capital not on the threshold of December. But closer to winter, we recommend dressing for such a trip a little warmer. And in any case, be prepared for really cool weather and even early snowfalls!
Prices 2023
For 80 € for two, you can easily find a "nice apartment". Located, in addition, very close to the main attractions of Florence. In any case, reviews of the Renovated Central Suites, situated right on the banks of the Arno, although on the opposite side of the Palazzo Vecchio, do not promise any trouble.
A little more expensive, but twice as spacious as the Luxury central flat river view apartments. Located in the same, that is, quiet and very Florentine area of ​​​​San Frediano.
We advise you to pay close attention to the also quite spacious and, most importantly, inexpensive apartment Macci. The famous Basilica of Santa Croce is a 2-3 minute walk from here. Piazza della Signoria is about 1 km away!
As for excursions, a guided visit to the Uffizi Gallery will cost 30+ € per person. A visit to the Florentine Duomo, a story about Brunelleschi's dome and climbing it, a view from the inside of the Bapsistery, as well as Giotto's bell tower, is already valued at 60-65 €.
But the 24-hour ticket for the Hop-on Hop-off sightseeing bus is quite inexpensive. Yes, and an 11-12-hour tour of Tuscany with a visit to Pisa, Siena and San Gimignano looks like entertainment that even a slightly earning traveler can afford – for a sum about 50 €!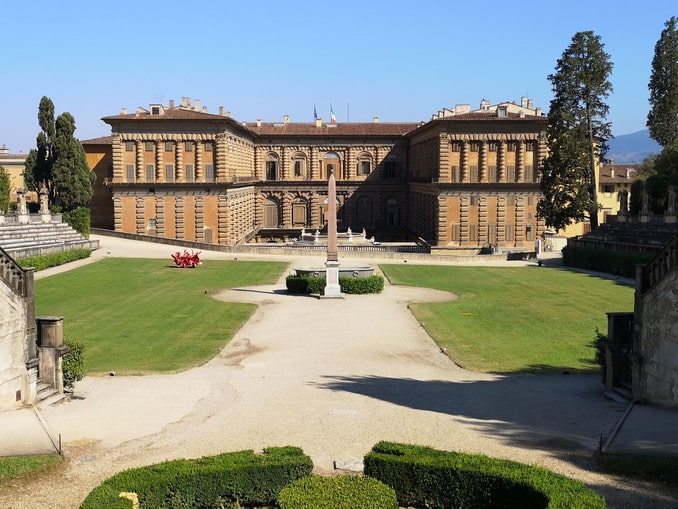 What to Do
The saturation of the excursion program entirely depends on how many days you take for the trip. For Florence, like the surrounding Tuscany, often simply captures the minds of travelers. At any time of the year – November is no exception!
Naturally, you will not miss the chance to visit Santa Maria del Fiore. And, perhaps, even give yourself the trouble to climb its dome.
The list of mandatory events includes a visit to the Uffizi Gallery. We also recommend that you definitely visit Palazzo Pitti. If only to admire the magnificent paintings of the incomparable Raphael.
Palazzo Vecchio is visited at will. But we advise you not to miss the opportunity to walk through the halls of the official residence of the formidable Medici. And from the height of the Arnolfo Tower (94 m) to cast a glance at the roofs of the city lying below.
Equally, art lovers will not be able to deny themselves a visit to the Accademia Gallery. Where the original statue of Michelangelo's David has long been living.
The Basilica of San Lorenzo is famous for the Medici Chapel, which houses some of the best works of Michelangelo. Its cloister is also very good, where you can observe fruit-bearing orange trees.
Be sure to visit the nearby Central Market. After all, where else to buy souvenirs in Italy, if not in such authentic places, saturated with a thick aura of centuries?
And in the church of Santa Croce, beautiful frescoes by Giotto have been preserved. A truly great man who stood at the origins of the Italian Renaissance.
Bargello Castle is a real medieval citadel in the heart of the city. Is it any wonder that a wonderful collection of medieval art is housed inside today?!
Where to Go
Almost certainly, your program will include a tour to Pisa. An ancient Tuscan city that has been attracting travelers for centuries with its Leaning Tower. We also advise you to visit the simpatic Lucca, the birthplace of the composer Giacomo Puccini.
Is it worth going to Viareggio, one of the most famous seaside resorts in Italy? Apparently, not at this time – you will be disappointed with strong winds and dampness literally penetrating inside.
Above, we have already mentioned the extreme desirability of a trip to Siena. An old and sworn rival of Florence, once and just as rich.
The local cathedral is incredibly beautiful. Yes, and Piazza del Campo, where the Palio races are held, is actually a role model.
In the same direction, only closer, the amazing city of San Gimignano stands on a natural mountain. It is one of the few towns in Italy that has preserved many medieval towers.
Let's not forget about Volterra. A place where it is just right to successfully carry out psychotherapeutic activities.
And we recommend getting to the not well-known place of Montalcino. Where the most expensive and perhaps the best wine in Italy, Brunello, is produced.
Should you go to Rome in November? We would say YES.
Moreover, on the fast train Frecciarossa the distance between Florence and Rome can be overcame in just 1.5 hours!
© Goodtimefortrip.com