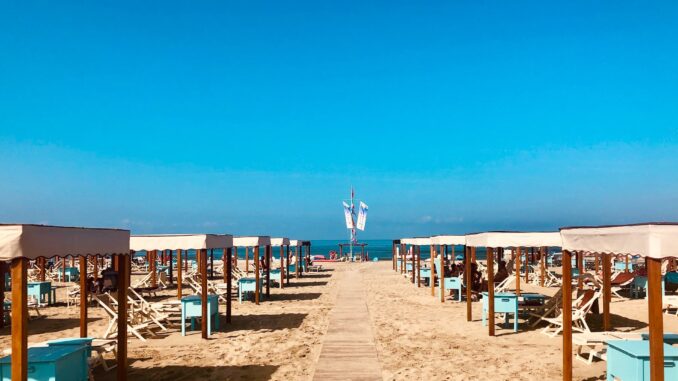 Best times to visit Viareggio in Italy for a beach vacation in 2023. Weather, sea temperature, prices in hotels and on excursions. What to do in Viareggio in spring and summer, fall and winter – in the review by good Time for Trip.
Viareggio is a beach resort in Italy, it's located on the coast of the Ligurian Sea in the historical region of Tuscany. The seaside town is not particularly popular among tourists who want to save money, aiming for cheaper Rimini and Lido di Jesolo. But it's quite fit for travelers with a sufficient level of prosperity.
That is, mostly people aged 40+ with kids come to Viareggio on the seaside holidays. Also, the active youth like to hang out here – there are enough nightclubs and discos at the resort.
Due to the well-developed tourist infrastructure and good transport accessibility, Viareggio is often visited by those who want to explore Tuscany, see the sights and museums of Florence. But at the same time doesn't want to sacrifice the beach and swimming.
For this reason, by the way, it's better not to visit Viareggio at the peak of the season, in July and August. It's much more reasonable to choose less "high" months – for example, June or September.
In a sense, Viareggio can be called the Italian Nice – the same expensive hotels frame the strip of the central coast. But it's still necessary to make an amendment to the social status of vacationers – one of the best Italian beach resort doesn't belong to the number of particularly glamorous and therefore indecently expensive ones.
And, by the way, the beaches of Viareggio are better than their counterparts in Nice. If you prefer sand rather than pebbles, of course…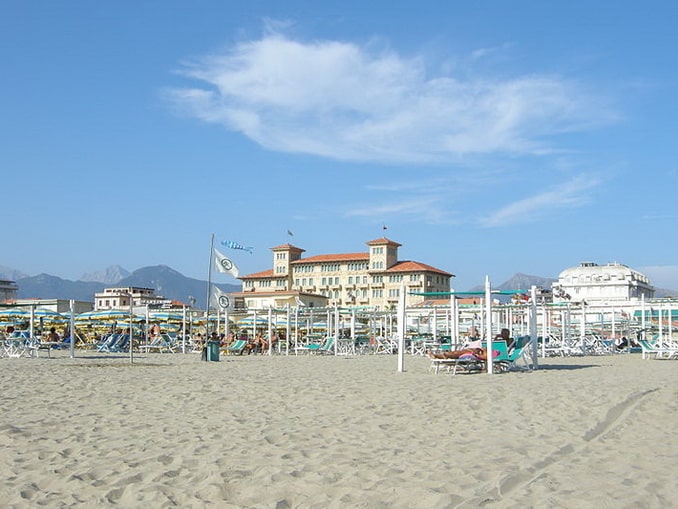 Description
Viareggio has a not too ancient history compared to many other cities in Tuscany. And, in principle, it's built up quite uniformly.
Mansions of the XIX century rise like a ribbon on the embankment, the rest of the city looks quite modern. The permanent population is about 70 000. Which allows Viareggio not to look empty even in the off-season.
Having started its career as a port and an avant-garde fortress of the Republic of Lucca, in the middle of the XIX century Viareggio began to turn into a seaside beach resort. One of the first in Italy to guess the birth of a fashion trend.
Its popularity was promoted by its coastal location, as well as the improvement of the area undertaken by the authorities of Lucca. After all, at the dawn of its own history, Viareggio was located in a damp malarial lowland. And therefore couldn't be considered a place where health should be improved.
Today, however, the city is quite fashionable and well-groomed. And the number of tourists in the season may well scare away those who, on vacation, first of all, seek solitude. Nevertheless, here are located probably the top beaches in Tuscany!
As a result, you shouldn't count on modest
Prices in Viareggio Hotels
This is not Rimini, guided by a mass tourist. And if somewhere you have heard about the democracy of a Tuscan resort, then it is conditional. Such a definition is appropriate only when comparing it with places like San Remo or Saint-Tropez.
If we talk about level 3* hotels, the most popular segment among British and American tourists going to spend their holidays in Italy, then you can find a room, say, in June for 120+ € per night.
For example, the first-line Villa Tina makes such an offer to potential guests. A very atmospheric and obviously status-based accommodation facility – therefore, you won't claim a refund of the amount prepaid for booking if your plans change.
Hotel Lukas is much more democratic. For similar money (full refund is possible!) ready not only to accommodate a couple of guests, but also to feed them breakfast of traditional Italian dishes and international cuisine.
Weather in Viareggio
The local climate is a little damp. And this circumstance should be taken into account by those who, for some reason, poorly digest high humidity.
The marshes may have been drained, but the lowlands and the sea have not gone away. As a result, even with a modest summer precipitation rate of about 35-40 mm per month, you have a good chance to complain about the stuffiness.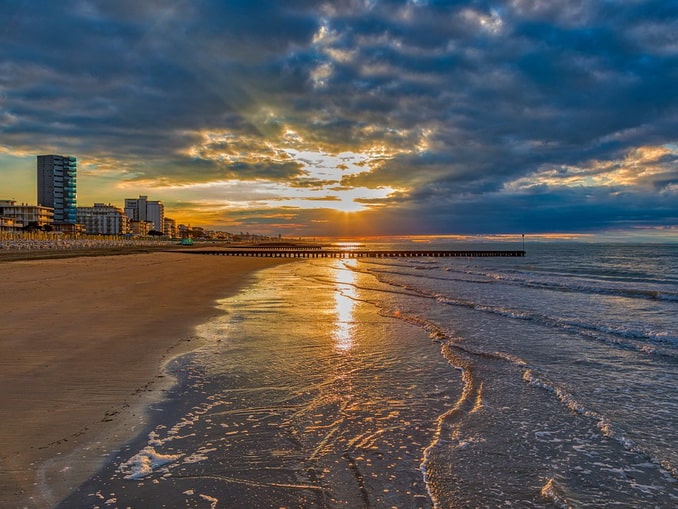 Since daytime air temperatures at the peak of the season, in July and August, easily and simply go beyond +35 °C (95 °F). At night, however, in Viareggio it's almost always become cool – +22-25 °C(71,6-77 °F).
Sunny days in the period from June to September are in a significant majority. But you should not look at the sky with bewilderment if it decides to pour a real downpour on your head. After all, this is not dry summer Antalya!
September is probably the best time for vacationing to Viareggio to those who prefer moderate warmth. After all, at the beginning of autumn, the air here also regularly warms up to +25-27 °C (77-80,6 °F), sometimes even up to +30 °C (86 °F). Towards the end of the month, it usually gets colder – to +20-24 °C (68-75,2 °F).
Therefore,
October
as a whole is not the best month to go to Viareggio in order to tan and swim. But from the point of view of a pleasant pastime on the seaside – it's perfect!
Since the air temperature during the day ranges from +20-22 °C (68-71,6 °F) at the beginning of the month to +16-18 °C at its end. Nights are much colder – up to +10-12 °C (50-53,6 °F).
Rains during this period are frequent and abundant – on average 7-9 days per month. But on the other hand, you will be able to enjoy walks along the shore practically undisturbed by anyone!
Many people try to deceive other tourists and prices by coming to Viareggio in May. And this is a reasonable step!
If you are able to find entertainment besides swimming. Because, although the atmosphere in the last month of spring regularly warms up to +20-24 °C (68-75,2 °F), the sea doesn't keep up with it!
Sea Temperature in Viarregio
Theoretically, you can start swimming in Viareggio at the end of May. In any case, a tourist who is not completely spoiled by tropical seas will find the sea temperature at +20-21 degrees Celsius suitable even for long swims or even dipping.
In June, things are getting better more noticeably. And by the end of the first month of summer, the sea near the coast warms up to +24-25 °C (75,2-77 °F). A similar, distinctly commendable temperature persists until mid-September.
Then autumn begins to take its toll, and the water area gradually cools down. First up to +22 (71,6 °F), and then – in mid-October – and up to +19-20 °C (66,2-68 °F).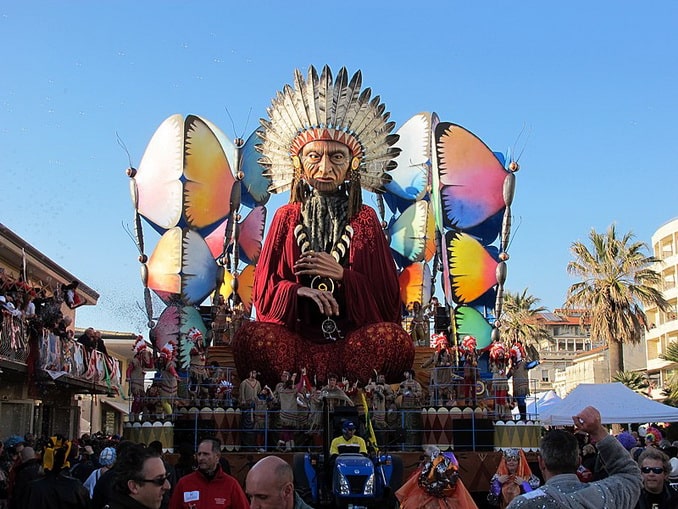 Someone considers it the best time to visit Viareggio…offseason. After all, in February, clearly at the peak of the Venetian carnival, the Tuscan resort holds its own colorful festival. Processions with huge papier-mache dolls march through the streets of the town, contests and competitions are held. In a word, life is boiling.
What the weather is obviously happy about. After all, in February, the air masses here warm up to + 11-13 degrees Celsius (51,8-55,4 °F)! And the number of sunny days reaches 10-12 per month.
What to Do in Viareggio
There are few pronounced attractions, that is, there are practically none. These can only be attributed to the Torre Matilda, the surviving fortification of the 16th century. Will please the traveler's eye and well-groomed houses on the embankment, almost exclusively dating from the 19th century.
The villa where the famous composer Giacomo Puccini spent his summer holidays has been turned into a museum. And you can visit it for free!
Literally an ocean of impressions promise both short and long trips around Tuscany, one of the most attractive regions of Italy. Surely you will want to visit Pisa – the "city of the Leaning Tower" is located just 22 km to the south of Viareggio.
Lucca is 25 km east of the resort, and Florence is just a hundred kilometers away. A trip to the Tuscan capital by train will take only 1.5 hours of time.
Also from Viareggio you can go on excursions throughout the Versilia region. Or even further – to the Cinque Terre.
How to Get to Viareggio
It's more convenient and cheaper to travel to Viareggio via Pisa airport. After all, because of the economy, it's there, and not to Florence, that low-cost flights fly.
The trip from the airport to the resort, even by public transport, will take an hour. First you need to get to Pisa Train Station by light rail called Pisa Mover. And then take the train to Viareggio. The total cost of tickets per person in 2023 will not exceed 12 €!
© Goodtimefortrip.com