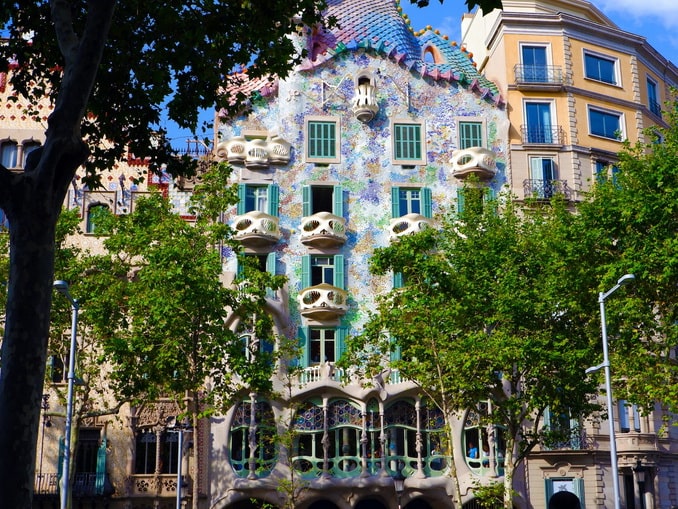 Barcelona in April – is it worth visiting? Weather, water temperature, how to dress, prices 2023 in hotels and on excursions. What to do in Barcelona in the middle of spring, where to go – found out good Time for Trip.
It is obvious that people travel mainly to get new vivid impressions. For the purpose of beach vacations, of course, too, but the main goal, albeit sometimes unconscious, at all times was the desire to see something memorable.
And from our point of view, the spring in Catalonia is good suited for this. Firm, juicy, fresh! It seems to personify hope and a mighty craving for life.
Is it any wonder that tourists flock in April to Barcelona? Having only a couple of free days to spend on Easter? Or specially decided to rest here much more time…
By the way, this is a very far-sighted and fully paying off plan. And do not be embarrassed that summer is still far away, and the water in the Mediterranean Sea will not have time to warm up sufficiently.
After all,
Weather in Barcelona in April
as good as it can be! From the point of view of those who are most interested in sightseeing.
It will almost certainly be warm, but not hot. And the rains will pour out exactly as much as nature needs in order to flourish.
The beginning of April 2022 in Barcelona turned out to be a little colder than usual – for the first 5-7 days, the air temperature during the day hardly reached +10 °C.
But then there was a change in weathers mood. And by the middle of the month, residents and guests of the Catalan capital with satisfaction observed on street thermometers up to + 18-20 °C.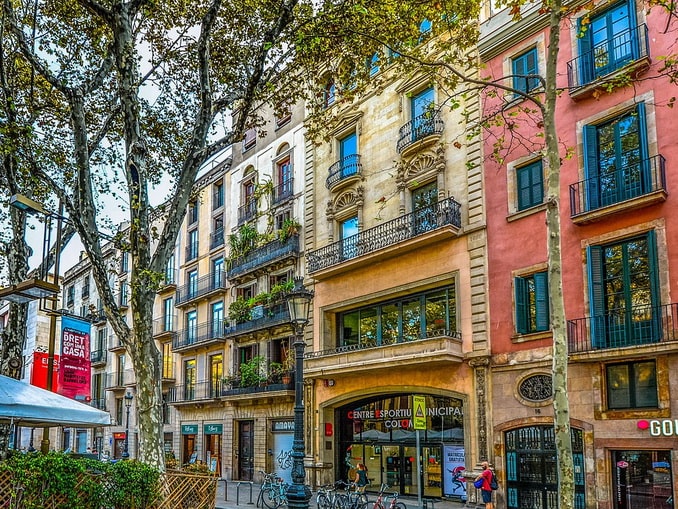 At the end of April everything went back to normal for Barcelona. And the weather forecast regularly promised about + 18-22 °C in the daytime and + 12-16 °C – at night.
Usually, the middle of spring in the main city of Catalonia is characterized by warmer conditions. Already at the beginning of the month, the atmosphere regularly warms up to +15 °C. And by its end air temperatures reach +20-22 °C.
In April, no more than 4-5 rainy days are recorded here. And showers are rare.
Typically the case is limited to little rains, which can hardly ruin the plan for daytime sightseeing activities. Although the Internet is full of reviews of those who, during their trip to Barcelona in April, were never forced to open an umbrella or put on a raincoat.
Note that the humidity stays at a very healthy level throughout the month. And only on the wettest days leaves the corridor 50-70%.
Water Temperature
There is an opinion that even at the end of April it is impossible to swim in Barcelona. But like any rule, there are also exceptions here – there will always be those who want to deep into the sea with a temperature of + 15-16 °C.
Of course, the phenomenon has not yet become widespread. But some of those who bask on local beaches in sunny weather want to cool down. Well, or simply unable to stop themselves at the sight of such a joyful turquoise sea glaring in the sun.
How to Dress
We recommend not counting on recklessly warm weather and foreseeing the possibility of its deterioration. Since at least in the first half of April, cold snaps in Barcelona happen regularly.
And morning or evening + 5-7 degrees require an adequate response in the form of not even jackets or sweaters, but jackets with lining.
It's still not worth taking anything especially warm – even if you plan to visit Montserrat. But some stock of open summer clothes is still worth putting in a suitcase.
Almost sure – light dresses and short skirts, shorts and T-shirts, sandals will come in handy. Although, of course, it is unlikely that you will be able to walk in them all the time.
Prices 2023
It is no worth counting on March discounts in mid-spring Spain. Prices are already creeping up and doing it quite actively.
In particular, if you would like to stay in the historical center of Barcelona, ​​you need to cook from 110-120 € for a double room. And this is without taking into account the tourist tax, which will increase on April 1, 2023, albeit not by much.
Of the most sane and well-located options, let's once again turn your attention to the Gaudi Hotel in the Old Town. After all, it is located very close to the main attractions (Sagrada Familia is an exception). And, in addition, it has a view terrace on the roof.
Praised in reviews and Hotel Astoria in the Eixample district. For the "correct" location, comfort and cleanliness in the rooms, helpfulness of the staff.
Observing tours in Barcelona in the middle of spring cost from 55-60 € per person. Moreover, the program includes not only a walk with a guide, but also a tasting of the famous tapas with Catalan wine.
A tour of any one local attraction, whether it's Park Güell or the Picasso Museum, costs about 25 € per person. A one-day tour to Montserrat will ruin your wallet on 52-85 €, depending on which program you choose.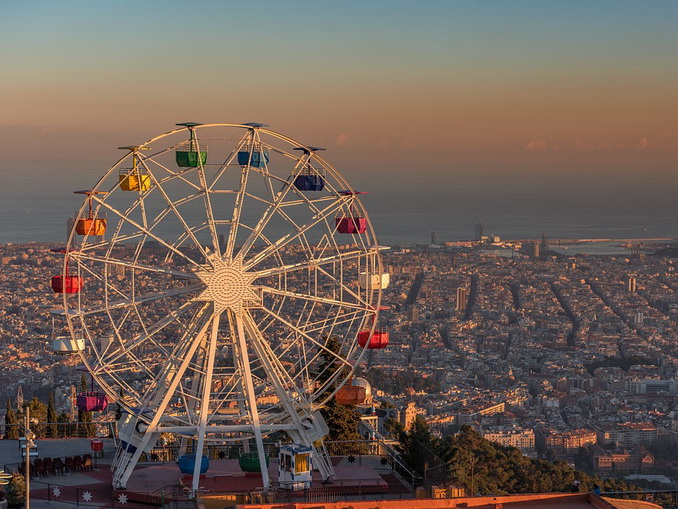 Things to Do
It is only natural that the lion's share of your time will be spent on the streets, beaches or getting to places near Barcelona. In any case, this manner of behavior in April looks the only correct one.
There is no doubt that you will find time to see the Sagrada Familia. After all, visiting the brainchild of Antonio Gaudi, which is gradually being completed, will not get bored even for the second, third, even fourth time.
In any case, a thinking and impressionable person will discover new meanings all the time. And even, probably, will receive a powerful creative impulse.
People who appreciate architecture will certainly want to see other creations of the great Gaudi with their own eyes. And not only him – in Barcelona there are enough interesting monuments of Catalan Art Nouveau, created by other geniuses.
We also recommend visiting the Picasso Museum. In terms of the size of the meeting, it is second only to its Parisian colleague. And, of course, look inside the National Palace on the hill of Montjuic to get acquainted with examples of Catalan creativity.
The Magic Fountain sings and lights up in front of it in the evenings. From the top of the stairs, there are wonderful views of the city and its surroundings.
You should definitely visit the local Oceanarium. Possibly the best in Europe!
And also spend some time on the embankments and wide sandy beaches. At least in order to decide – it is worth getting to Barcelona in May? And spend more time there?!
Walking through the Gothic and Jewish Quarter and La Rambla, visiting the Park Güell, climbing the funicular to Tibidabo have long been must-have events for travelers. Every year the number of those who discover new interesting places near Barcelona is also growing.
Where to Go
Of course, not only in the monastery of Montserrat. Which, although it is the most famous attraction near the capital of Catalonia, is not the only one.
Very beautiful is medieval town of Vik, just an architectural fairy tale from the past centuries. Also, you will definitely always remember your April trip from Barcelona to Andorra. A tiny mountain principality with an ancient history.
We invite you to visit Figueres to see the Dalí Theatre-Museum. And honor ancient Tarragona with your presence. After all, this city has preserved many architectural monuments of the Roman Empire.
On the way to Figueres, if you are not going there as part of an excursion, stay for a day in Girona. A completely non-touristic and therefore very peaceful city. Also preserved a large number of historical buildings!
© Goodtimefortrip.com