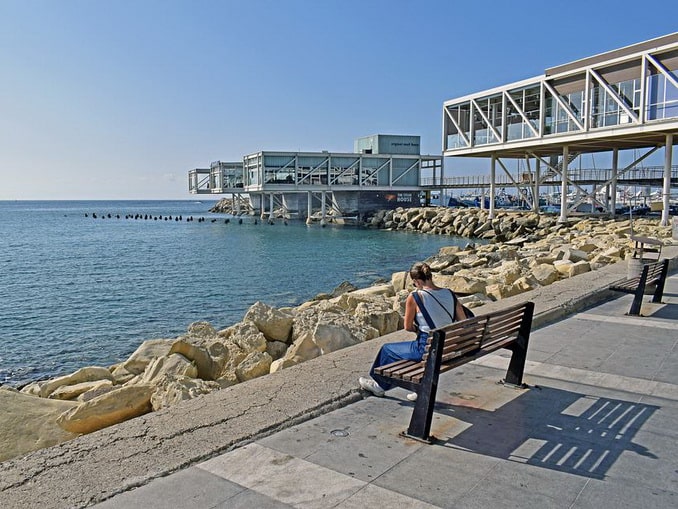 Cyprus in December: is it worth going to Larnaca or Limassol, Paphos or Ayai Napa, and what to expect? Weather, air and water temperature, is it possible to swim, hotels and tours prices 2023. What to do in Cyprus at Christmas and New Year – in the review of good Time for Trip.
Cyprus is a sunny and warm island – in fact – even frankly sultry. And don't argue with that! Very few of those who had a chance to experience the full power of the local sun in July or August will agree to repeat the experiment.
Also, too hot in Cyprus in September. And even in the middle of autumn, pretty warm days often happen here.
Yes, and November on the island by the standards of a tourist from Northern Europe or even New York is a very warm month. Allowing a lot and even swimming!
What is December like in Cyprus?
A month that traditionally passes under the sign of preparation for Christmas. And then for the New Year?
Is there cold and harsh? Or, on the contrary, very bright and sweet?
Is it possible to get on discounts at this time: on hotels, car rental, excursions? After all, a vanishingly small and even on New Year's Eve a modest number of tourists should encourage hostellers and other interested parties to reduce prices?
We've got all the details!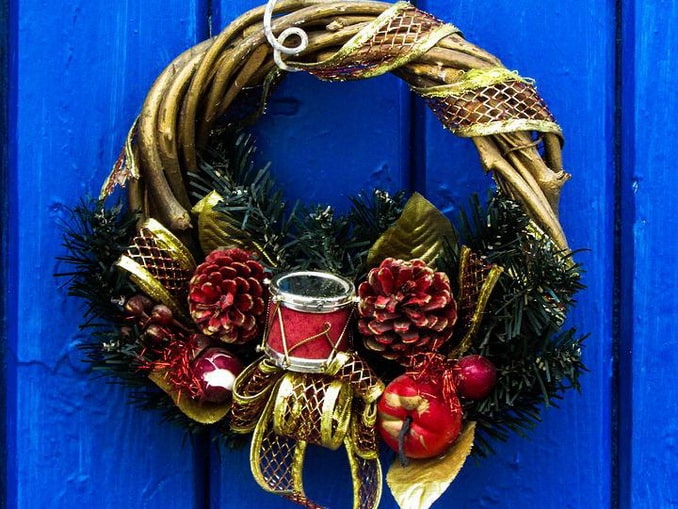 Weather in Cyprus in December
Unlikely to please lovers of long swims. Or, in general, those who cannot imagine rest without bathing in the sea.
But other tourists who like to walk a lot, seemingly without a special purpose, and connoisseurs of excursions to various interesting places, this month will not leave indifferent.
Vice versa, will lead to a kind of admiration!
After all, the air temperature in Cyprus in early December in the afternoon reaches + 19-21 °C – on a permanent basis! And no matter where on the coast you decide to rest.
In the mountains, of course, it will be much cooler – in winter on the slopes of the local Olympos even appear skiers! But here we aren't talking about them – this review is exclusively devoted to the seaside resorts of Cyprus!
There, even at night, the atmosphere in the last month of the year cools down by only 2-3 degrees. And therefore, in the evenings, you can walk along the embankments, dressed up in not the warmest clothes.
On the Eve of Catholic Christmas in Cyprus, it gets a little colder. Or maybe it's just the sun does not have time to warm it up – the day becomes very short?
One way or another, but thermometers rarely show above +17 °C. And at night, their bars on New Year's Eve fall even below +10 °C. Not otherwise, they want to please the local Santa Claus, St. Basil?
Rain throughout December in Cyprus is not too hard. Although statistically this month is the wettest of the year. And for 5-6 days it can drip from the sky or even water decently.
Read Also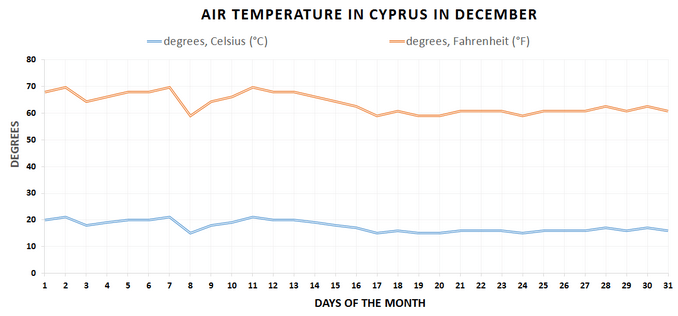 How to Dress
When a cold wind is added to such damp and not too warm weather – at the end of the year it really intensifies – tourists are happy if they bring naturally winter clothes. That is, warm jackets with hoods and real trousers, not frivolous breeches.
However, this rarely happens. And the maximum insulation, which is usually practiced in the evening – a sweatshirt with a pile.
In the afternoon you will walk in jacket wide open at all. Unless, again, we are talking about a trip to the main Cypriot attractions in the Troodos mountains. Or hiking along the lost paths in Akamas National Park.
Sea ​​Temperature
Theoretically, it is high enough for thoughts about swimming to settle in my head. After all, water heated to + 19-21 °C did not even dream of those who are used to spending weekends on the coast of the North or Baltic Sea.
However, the Cypriots themselves refer to swimming in such water as the Europeans – to diving into the hole. And therefore, on the beaches you can only meet foreign vacationers wrapped in blankets (do not forget about the wind). Because the locals try to watch these "crazy" from a fairly large distance.
So if you see someone who climbed into the sea, can be sure – this is an Englishman. Or a German who decided to empirically check whether things are as bad as they look.
Many tourists during this period try to choose hotels with indoor and heated pools. Believing that even if you came to Cyprus at Christmas, you must swim at least once!
Interestingly, during this period, non-beach resorts, practically devoid of attractions, are in demand! Therefore, there are very few foreigners in December in Ayia Napa or Protaras. But in Limassol, Paphos and Larnaca they can still be found.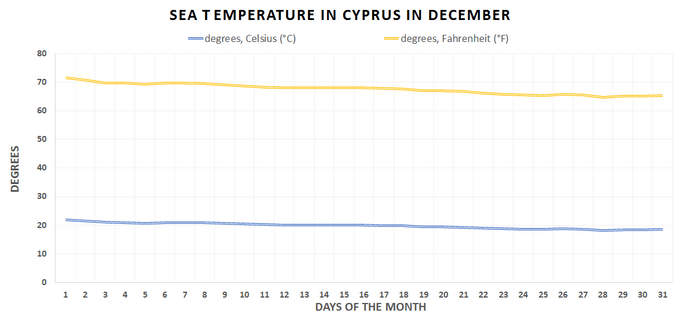 Prices 2023
As sales statistics show, most of those who vacation in Cyprus in December spend no more than 4-7 days on such a trip. Since they rationally consider that this time is enough to change the situation and "recharge batteries".
Several walks around the old town, 2-3 excursions, an evening on the shore smelling of sea air … In the middle of winter, this is more than enough to restore strength.
Moreover, the pleasure will cost very little money. For example, hotels in Limassol (and we tend to recommend this particular resort in Cyprus in winter) are ready to host a couple of travelers for a daily fee of 45-50 €.
Not all, obviously. But you can find for designated money a very good option.
If you wil be lucky with the discount, then even apartments with a kitchen and a spacious bedroom (or two)!
Look advantageous Kitonas Junior Apartments, half a kilometer from the beach. And simply luxuriously equipped with everything you need 50-meter Silver Apartment – Loft. That have a chic terrace on the roof.
Tours and Car Rental
Excursions in Cyprus are not cheap and often lighten the wallet for significant amounts.
Although in the off-season you have right to count on a discount. And pay for visiting the famous Blue Lagoon, for example, not 35 € as in summer, but 25-30 €.
Tours to Troodos are also getting cheaper. Or such popular entertainment as an excursion to the ghost town of Famagusta.
How much can you rent a car to visit interesting places on your own? A mere trifle – for 60 € you will have a Nissan Micra at your disposal for 3 days.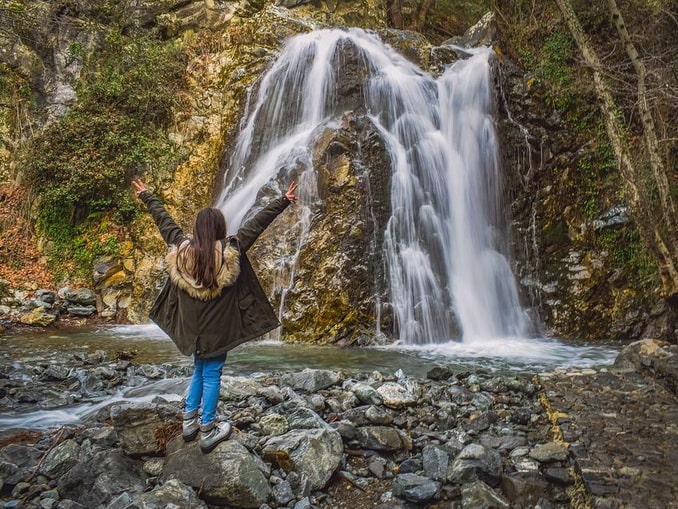 What to Do
Someone, having arrived in Cyprus in the first month of winter, believes that he has already accomplished a feat. Therefore, he goes to the nearest supermarket for groceries. And then sits for hours on the balcony or terrace, rejoicing at the very fact of warm and often sunny weather.
But others will definitely want to see Limassol or Larnaca. There is nothing to say about Paphos and its Archaeological Park.
Wander along the seaside boulevards. Admire the decorations on the windows, sparkling garlands of Christmas trees…
And then – when you get bored – get out of the city blocks.
Where to Visit
As on foot and aimlessly – the legs themselves will lead. And by car or with a tour. After all, many interesting things are hidden in the same Troodos mountains.
In recent years, an increasing number of travelers are strongly advised to spend a day visiting the Akamas National Park. Which is located in a deserted area on the western tip of Cyprus, not far from Paphos.
In the summer heat, at +50 in the shade, such an idea looks doubtful. But on a clear December day, on the contrary, it is amazing!
Visit one or more authentic Cypriot villages. Like Latchi, from the bay of which boats leave for the Blue Bay of Akamas Park. Or Mutulas, a visit to which can be combined with a trip to the Kykkos Monastery.
Incredibly cozy is Kakopetria, which is located fifty kilometers almost strictly north of Limassol. And always popular, regardless of the season, is Pedoulas.
Mainly thanks to the Church of Michael the Archangel, dating from the end of the 15th century. And listed as a UNESCO World Heritage Site.
Even in December, the shores and arches of Cape Greco, one of the main tourist attractions of Cyprus, captivate with their beauty. And is absolutely deserted the coast near Petra tou Romiou, the famous "Aphrodite's Rock".
© Goodtimefortrip.com