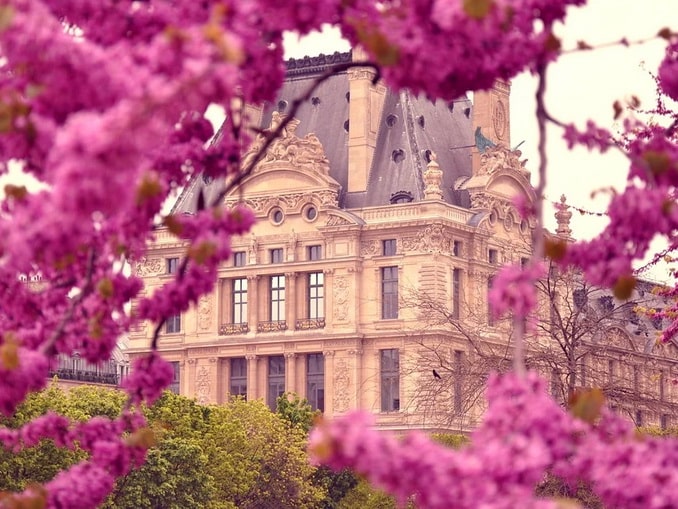 Best museums in Paris – where you should go? Addresses, opening hours, ticket prices 2023, how to save money? TOP-8 Parisian art museums – in review of good Time for Trip.
We have all heard that Paris is full of museums. Of course, only good and even exceptional ones!
Often such a story does not contain details. Because when the narrator comes to listing the most famous, he manages to remember a maximum of 3-4 names.
Such is the reality! After all, guidebooks usually mention only Louvre, Musée d'Orsay and Centre Pompidou. For greater effect, adding to them the Palace of Versailles. Which is actually the largest castle in France, but not a real museum in the classical sense of the word.
Is it any wonder that travelers don't know much either? And therefore literally pass by the treasures without noticing them?
Financial circumstances also play their role, forcing us to shorten the visit to France in time. As it's no secret that hotels in the capital are expensive. And even if you visit Paris in October, you will pay a substantial amount just for accommodation.
Again, some tourists don't like museums at all. In the capital of France, or wherever!
And this position is quite modern and even typical. If you declare among friends that you are completely uninterested in Picasso Museum in Paris – no one will raise an eyebrow – your right!
By the way, experienced travelers ignore the rich collection of Louvre, the former royal palace, which fills a huge piece of land between the Seine and Rue de Rivoli, for another reason. Or carefully choose the time of the visit.
But more on that below!
Read Also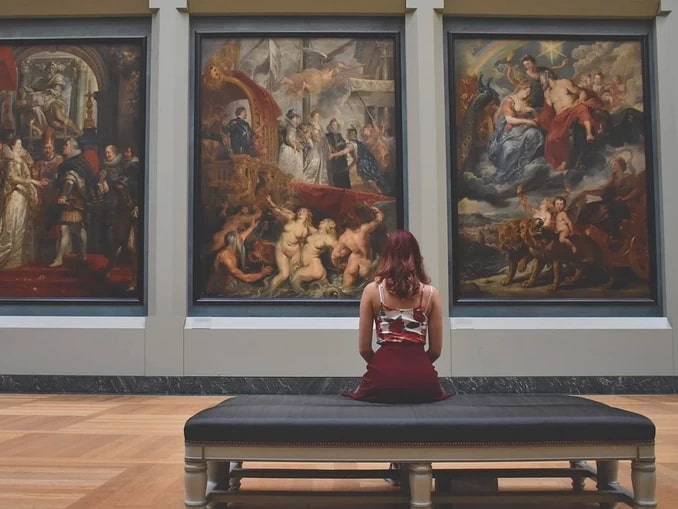 TOP-8 Parisian Museums
Naturally, there are many different ones. After all, we are talking about the capital of the largest state in Western Europe by area! Considering himself a trendsetter in everything related to art and culture. And maintaining world leadership in these areas for centuries.
Therefore, in Paris, it is on art museums that you should pay special attention. But – we advise – don't pay too much attention to their global value!
And so we start in a completely unconventional way:
Jacquemart-André
A wonderful place – Osman Boulevard, 158! An old mansion, exquisite interiors, a tastefully selected collection of paintings and sculptures. From time to time, exhibitions from third-party collections are held. Not only high-quality, but also unusual!
Such that the visitor understands that he is unlikely to have another chance to see these paintings. In 2022, for example, owners has organized a retrospective of the work of the Finnish artist Akseli Gallen-Kallela. Which are not so easy to find outside of Espoo, Finland.
There are usually few visitors at Jacquemart-André. And this is good – you have a chance to find a free place in the local cafe. Indeed, in certain circles, it has established itself as a literally delicious place.
The price of a ticket to visit the permanent and temporary exhibitions is not so high – 15 €. Alas, there is no free entry for young people aged 7-25. Or they deliberately forgot about it, giving only the right to purchase a reduced ticket.
However, a 2 + 2 family will save by paying 43 € for admission.
The cost of entrance tickets, by the way, has not changed for at least 3 years. What causes respect in an era of constant price increases.
The official site is colorful and truly tempts lovers of beautiful things and interiors: www.musee-jacquemart-andre.com.
Opening hours: 10-18 without days off
Marmottan-Monet
This metropolitan museum is located in the prestigious 16th arrondissement of Paris. Away from the hustle and bustle of the main streets. Walking through its quarters, among well-maintained expensive houses, will set off the pleasure that you will undoubtedly get when visiting.
Some buildings of the 16th arrondissement – for example, Castel-Bérange – are iconic architectural masterpieces. Actually milestones in the development of this branch of art..
The exact address of Marmottan-Monet: Rue Louis Boilly, 2
As the name of museum implies, the collection is dedicated to art in the genre of impressionism.
In size, however, it is obviously inferior to the "big brother", Orsay. But not in the design of the halls, attention to detail, convenience for visitors.
There are about 400 paintings by Claude Monet alone in the museum. Equally, the collection has a record number of paintings by Bertha Morisot.
By the way, visitors can see not only Marmottan-Monet's own paintings. Temporary exhibitions are housed in the halls at least once a year. Dedicated to, for example, Paul Cezanne or Georges Seurat, Vincent van Gogh or Camille Pizarro.
On the first floor, the owners of the mansion have collected a decent collection of furniture and items in the Empire style.
The ticket costs 12 €. Children under 7 years old are admitted free of charge, offspring under the age of 18 will be allowed in for 8.5 € – marmottan.fr/preparer-sa-visite/tarifs/.
The mansion is closed on Mondays, May 1st, December 25th and January 1st. But on Tuesdays and Thursdays it works until late – until 21.00.
Musée de l'Orangerie
Definitely recommended for Monet fans. The configuration of the halls and the lighting in them are specially created for a better perception of not even paintings – huge wall panels created by the pioneer of impressionism.
If you are indifferent to the designated direction of painting, you may not go. Since the glory of the Orangerie is not ephemeral, no, it is a little inflated. And the modern tariff of 12.5 € was clearly developed on the wave of human excitement and looks overpriced.
However, every tourist should walk through the surrounding Tuileries Garden and see the historic Place de la Concorde. Places every tourist should visit in Paris…
Guimet
This excellent Parisian museum located in the 16th arrondissement. Entirely devoted to oriental art.
The size and quality of the collection will surprise people who are well versed in the subject. What can we say about ordinary tourists who do not expect to discover so many interesting things?!
In addition to the main building on Place Jena, the Guimet Museum has two branches:
Musée d'Ennery at 59 Avenue Foch, specializing in the applied arts of the Far East
Hôtel d'Heidelbach, whose exposition introduces the features of such a religious movement as Buddhism. Address: avenue d'Iena, 19.
Open daily from 10.00 to 18.00 except Tuesdays. The fare is 11.5 € for an adult ticket. Low price…especially since the purchase includes a second, already free visit within the next 14 days: guimet.fr/tarifs/.
Musée Picasso
Maybe not the main highlight of the old Marais district, which is so often visited by tours, but definitely its artistic epicenter. Located 600 meters from the beautiful Place des Vosges, it is filled with works of the great Spaniard from floor to ceiling.
The reasons for the appearance of such abundance in Paris – Picasso – a native of the Spanish Malaga – are very unusual. As it turned out after the death of the artist, during his life he managed to become a billionaire.
And the gigantic tax on the inheritance of France was paid with paintings – thousands of works. They formed the core of the collection in the mansion at number 5 on Rue de Thorigny.
Adults ticket price: 14 €, discounts are possible. Paris Museum Pass holders do not need to pay an entrance fee at all: museepicassoparis.fr/fr/tarifs-et-adherents.
Next, we intend to talk about the three most important museums in Paris. Each of which probably receives more visitors per year than all the ones we mentioned earlier
It is not the reason for putting them on the black list. But you need to prepare mentally!
Louvre
The most visited museum in the world – this fact alone will cause rejection among gentle natures. However, it is a must to visit there at least once in your life. Because being in Paris and not seeing the Louvre collection is still indecent.
Then you can start complaining about the crowds of tourists in front of the Mona Lisa. Headache from the noise and the inability to understand anything due to the large number of exhibits.
By the way, if you do not initially set yourself global tasks and concentrate on one thing, you will even get pleasure. After all, there are enough little-known masterpieces in the Louvre. And seize the moment when there will be very few visitors nearby – you can!
Despite long-standing statements from ministerial figures about the usefulness of daily work, the Louvre still rests on Tuesdays. In the other time it is open from 9.00 to 18.00.
You can buy tickets online only for a certain date and time slot – this is how the administration discharges the ranks, reducing the likelihood of coronavirus incidence. Price – 17 € for adults, children 0-17 years old enter free of charge.
Musée d'Orsay
Specializing in 18th-20th century art, a must visit for those interested in French painting. Especially the period of impressionism and post-impressionism.
It is almost as popular as the Louvre, but due to the lack of space, it is simply unable to receive the same number of visitors. Therefore, you can't count on solitude – you will have to examine the masterpieces, clearly feeling someone else's breath over your shoulder.
Musée d'Orsay is closed on Mondays, the rest of the time it is open from 9.30 to 18.
The tariff policy is similar to the Louvre, prices are lower: 14 € per adult. Children under 18 years old visit free of charge, regardless of citizenship.
Note that the collections are located in the building of the former railway station. Which facade overlooks the Seine embankment, but is listed at: Rue de la Légion d'Honneur, 1.
Pompidou
The promised land for contemporary art lovers. A lot of masterpieces are exhibited in the halls. From rather conservative ones – given the main flow of Pompidou – to painters who do not spare paints and other materials to express their feelings.
The building itself unequivocally hints at the unusual nature of the collection – all its engineering communications are turned outward. One would like to ask – were the parts bought in the neighboring Leroy Merlin?
In general, aesthetes will receive incomparable pleasure. And it will not be overshadowed even by the presence of numerous similarly feeling visitors.
The Pompidou Center is located in the Beaubourg district, just north of the Paris City Hall building. Exact address: Place Georges-Pompidou.
It doesn't work on Tuesdays, but in general it's open from 11 to 21. A standard ticket costs 14 €, for people under 18 you don't have to pay.
What Else
We deliberately did not include iconic museums near Paris in our subjective rating. Moreover, most of them are rather famous French chateaus. Having done this mainly in order not to tire the reader and not to scatter his attention.
Moreover, the constant mention of the royal Palace of Versailles and the hunting residence of the monarchs in Fontainebleau, as well as Chantilly and Giverny, have already pretty tired us. Since they are present in almost every first material on the Parisian museum "theme".
If you are interested, check out our detailed work – where to go from Paris for 1-2 days. By the way, we do not consider it complete. And intend to continue to replenish an article with more fascinating places!
© Goodtimefortrip.com