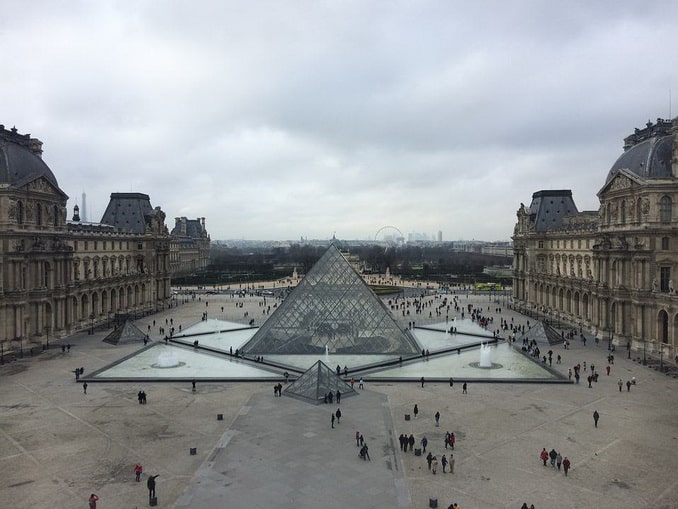 Paris in January – is it worth visiting? Weather, how to dress, prices 2023. How the New Year is celebrated in Paris, entertainment events, what to see and where to go – in the review of good Time for Trip.
In the imagination of the vast majority of travelers Paris is literally a dream city. A place where everyone wants to go back again and again! Even a sober-minded tourist, taking into account the large number of people and the general imperfect ecological situation in the French capital, will not refuse the opportunity to visit it one more time.
And it does not matter that this trip will be the third or fourth. And all the main sights of Paris have already been examined earlier.
This city is like a magnet. And it seems that you don't really want to, but still pull!
That is why, even in January Paris does not experience a shortage of tourists. Whose not only celebrate the New Year here, but sometimes linger for 2-3 weeks.
Ignoring the fact that the weather conditions in the capital of France at this time of the year are far from ideal…
Weather in Paris in January
Visually tends to discourage travelers from spending more than a few days here. Most of the time it will be cold and damp. Humidity is rarely less than 80% and doesn't tend to return to healthier values.
However, it's relatively warm. In any case, at the beginning of January 2022, the air temperature in Paris regularly reached +10-12 °C. And only after first week decided that it was enough for the tourists, dropping into the range of +5-7 ° C.
Naturally, this can't become an obstacle for long walks around the Marais and trips to Versailles. As well as much longer travelings – after all, just a couple of hours drive from the metropolis there are many beautiful French castles.
In the middle and end of January, guests of Paris have a small chance to witness a cold snap of up to +2-4 °C. But such a period will not last long. And after a day or two, the same +6-8 °C will show off on street thermometers.
Note, that such temperatures are typical for the capital of France in the first month of the year. Therefore, it's unlikely that it will be possible to see a thick snow cover on the streets, and (weak) frosts are short-lived. If they happen at all – even at night.
But porridge from wet snow on the sidewalks, and constantly wet shoes are a common thing. Equally, you should not count on a large number of sunny days. However, as you know, cloudy, but dry weather is literally a gift for participants in walking tours of Paris.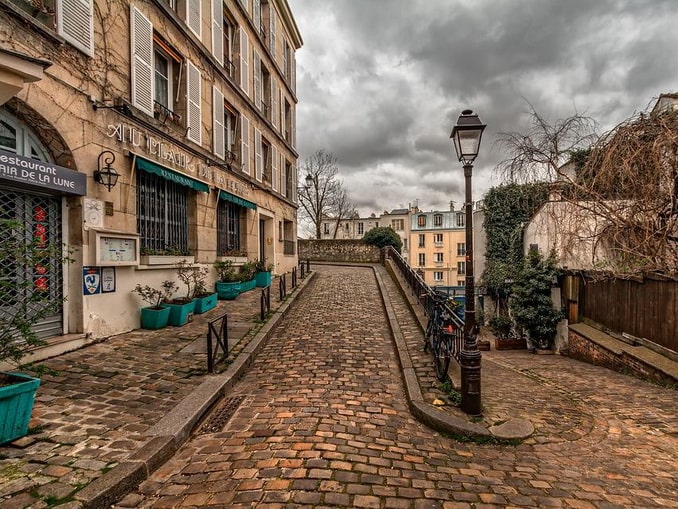 Floodings
The chance of precipitation, however, is high. And although statistically their total volume is not so significant (60-70 mm on average), in early January Paris fearfully expects a repetition of the Great Flood.
The last one, which completely overwhelmed the Seine and flooded the streets, happened in 1910. But meteorologists are traditionally full of gloomy forebodings and slightly apocalyptic forecasts.
Those, however, who witnessed the floods in Venice in November 2019, are unlikely to be frightened by this. Although the Louvre treasure evacuation plan does exist. And in the event of a real danger of big flooding, the collections of the main Paris museums are going to be evacuated to the north, to Picardy.
How to Dress
Waterproof, well-lined jackets, raincoats and rubber boots are must-haves in the luggage of tourists who intend to celebrate the New Year in Paris. And spend some more time in the city after.
We would also recommend taking an umbrella with you – there are usually not so many people on the streets at this time that it would be a hindrance.
Naturally, you should take with you a sufficient supply of warm sweaters and cardigans. Perhaps shoes with fur – in the January mornings Paris is sometimes very dank.
Just do not overdo it with the quantity! As there should be room in the suitcases for some souvenirs from France.
Those who know their habit of freezing, scarves with hats will not hurt either. Especially if the program includes a cruise on the Seine. Or even some New Year's dinner on the ship.
Prices 2023
If you do not want to stay in the central part of Paris, then in early January you can rent separate apartments for a modest 90 € – for example, Studio calme et éclairé in the 20th district. Flats and hotels that are within walking distance of the main attractions on these dates cost around 130-150 € per day.
Pay attention, for example, to apartments Mayenne in the 4th district. Small but cozy accommodation with its own kitchen and bathroom, heating and washing machine. The Louvre is just over 2 km from here, and Notre Dame de Paris can be reached in 12 minutes.
Looks great and tiny Studio lumineux à Châtelet in 1 district. Still, having settled here for 135 € per day, a couple of travelers will get an excellent opportunity to walk around the island of Cité before going to bed. And in the morning – among the first to enter the best museums of Paris. Including the Louvre!
An hour cruise on the Seine will cost only 15-16 € per person. A day ticket for unlimited trips on the hop-on hop-off bus is about 35 €.
Guided tours of the museum cost from 55-60 € per person. Approximately the same amount will have to be spent on a sightseeing tour of the city in a small group.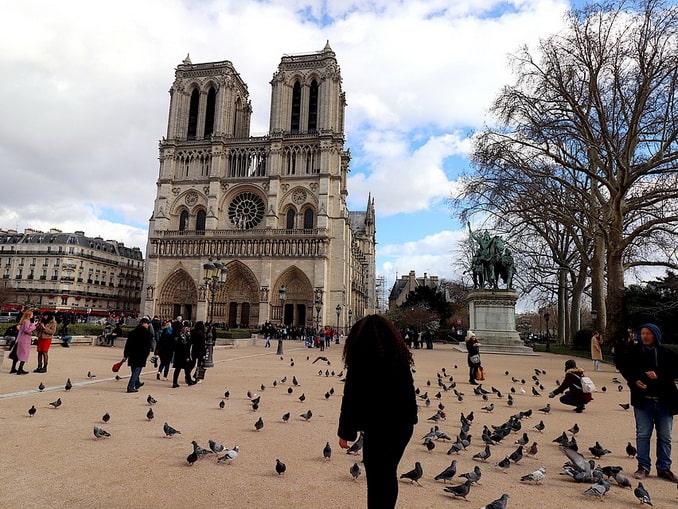 Things to Do
On New Year's Eve, the municipality of Paris traditionally organizes a relatively short but bright show with video projections on the facade of the Arc de Triomphe. This is followed by a rich fireworks display.
Several hundred thousand people gather to watch the action late in the evening on December 31. So the Champs Elysees will be guaranteed to be crowded.
It is customary to spend New Year's Eve in the French capital in some club or restaurant. In those establishments whose areas allow to prepare a special festive program with dinner and drinks.
Tourists who do not crave wild fun, but are able to spend a decent amount, book a table ahead of time in one of the famous restaurants. The most romantic natures do it in the Eiffel Tower: for example, in 58 Tour Eiffel or Le Jules Verne.
A good way to celebrate the New Year being in Paris is Champagne Bar. It is located on the third tier of the brainchild of Gustave Eiffel (276 m), and provides a wonderful all-round view of the huge city shining with lights.
More traditional activities are sightseeing tours of Paris. As well as visiting local museums, palaces and churches – starting from the second decade of January, you will not have many competitors in the queue for tickets.
It makes sense to organize a rich program that does not provide for too long being outdoors. In this way, it will be possible to level the imperfection of the local climate in January and at the same time visit places that are not so easy to get to in summer.
Where to Go
For families with children, we advise making time for a trip to French Disneyland, where there are not many crowds in winter. Active and curious citizens should definitely go to Rouen. And from there, organize a trip to Mont Saint-Michel and even further – to the Breton Saint-Malo.
Looking forward to the rare winter tourist and French castles. Like those that are "registered" in the famous Loire Valley. So are those that live much closer to the capital of France, for example, in Picardy.
Is it worth going further? Depends on your capabilities and desires!
One way or another, but even in January a trip to the gastronomic capital of France, Lyon, as well as a trip to the Cote d'Azur, to Nice, few people can leave indifferent!
© Goodtimefortrip.com
Unusual Experience