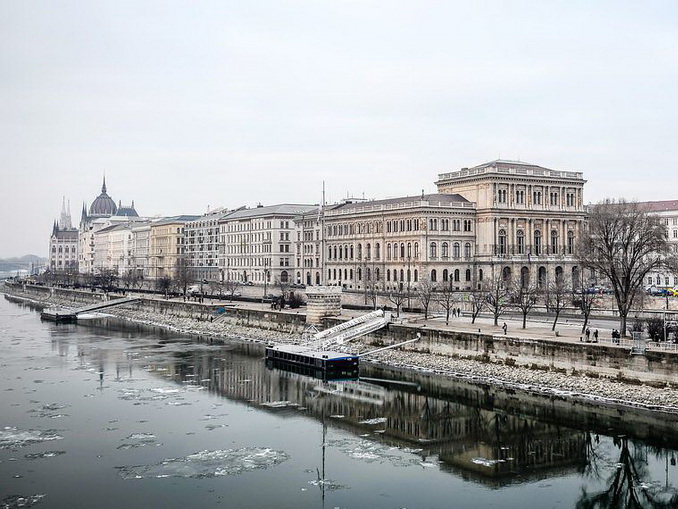 Budapest in January – is it worth visiting? Weather, how to dress, prices 2023 on hotels and excursions? What to see in Budapest after the New Year, where you can go in the Hungary – in the material of goodTimeforTrip.
Once upon a time, even before the coronavirus pandemic, a considerable number of Europeans immediately after meeting Christmas went on foreign voyages to other EU countries. Because it was easy to do. And, most importantly, such a trip was very inexpensive.
Today, this trend has become less pronounced due to various restrictions. But the most interesting cities of the Old World still attract tourists in winter.
Is it curious to look at the "Gothic fairy tale" in Prague, covered with the thinnest and snow-white blanket sparkling in the sun, isn't it? Or wander through the streets, limp under the winter rain, but still incredibly atmospheric Paris?
Was Budapest popular in January? We wouldn't say so – almost a few foreign tourists went to see the capital of Hungary in the middle of winter.
Those who planned, however, usually laid very eventful routes – trips around the neighborhood and even to Vienna were listed in them as almost a mandatory item!
Today, it seems to us that Budapest, even after the New Year should be in demand. After all, anyone who has visited the "City of Baths" once will certainly want to return here. To feel again the atmosphere of relaxation and calm, unhurried existence.
Weather in Budapest in January
You can't always call it chic. But bad, too. The usual Central European winter, which is characterized by moderate cold, rare frosts and not such a small probability of a sunny day.
The Danube, by the way, almost never freezes. And water cruises on it and in the first month of the year continue almost according to the usual schedule. Moreover, the cost of such a cruise is often less than 15 € per person – would you like to get a unique experience?!
Someone in the reviews calls the January weather in Hungary almost ideally suited for educational, sightseeing tourism. And we will pliably agree – if you dress properly.
Of course, there is a place to warm up here – the water in the open reservoirs of the Budapest thermal baths reaches a temperature of +38 °C even in winter. And to run into an antique store or treat yourself to a mug of Christmas mulled wine on the street is also a way out, no?
However, let's take it in order!
The air temperature in Budapest in early January is usually not inclined to go far from zero. Moreover, in recent years, it has been traveling in one direction during the day – upwards.
Perhaps because of this, precipitation is rare, and there are also completely clear days. Really sunny: with a serene blue sky and amazingly transparent, some kind of crystal air!
So much so that you stop doubting. And understand, January – is a good time to go to Budapest. Maybe one of the best!
In the evenings – and it gets dark here in the middle of winter early, around 17 o'clock – it quickly gets cold to zero or even a little lower. But it does not come to severe frosts so often.
Previous Year
For example, in January 2022, the air temperature in Budapest dropped a couple of times at night to -10-11 °C. But in general -4-6 °C is the limit that local thermometers try not to step over even after sunset.
Does the picture change in the second half of the month? Usually not too serious!
But in 2022, the third decade of January in Budapest began with a short-term increase in temperatures. Yes, not by a miserable couple of degrees – the air warmed up to +7-9 °C during the day.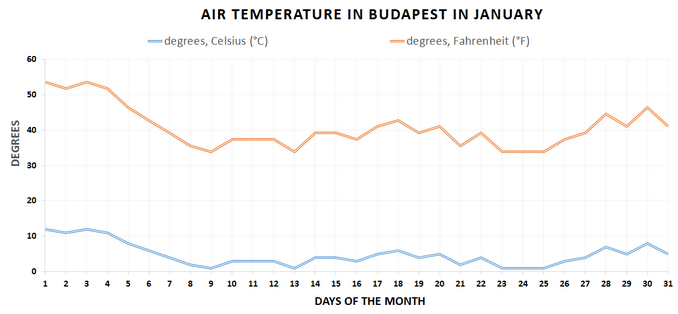 At the same time, there were only nothing tourists in the city. But those who roamed the streets there must have been in bliss.
Note that at this time it is worth not just hanging around without a special purpose, but also to look for something really worthwhile – there are enough art shops in the Hungarian capital. And the usual shopping centers, packed with cheaper quality mass market, too…
Precipitation
Snow is sometimes present in the form of bald spots on the morning asphalt and park lawns. But it is usually not necessary to wade even in the middle of winter among the snowdrifts. At least because the average precipitation rate for the first month of the year is small – 30-40 mm as a maximum.
But you will see the ice for sure. Especially if you don't find it difficult to walk to the Vajdahunyad Castle – a huge ice rink is poured in front of it in winter. And it is never empty – the residents of Budapest know a lot about such entertainment.
How to Dress
Definitely in winter clothes! The Danube has a decisive influence on the Budapest climate at all times of the year. And in the middle of winter – even dry – it still gives the neighborhood increased humidity.
When it is multiplied by a strong wind – and in January it sees no reason to restrain gusts – it becomes really cold.
Those who did not wear a really warm jacket, did not stock up on a scarf, a warm hat, and at least leather gloves, will have regret their own short-sightedness. They will walk with their noses buried in the bowels of the coat, and without taking their hands out of their pockets.
And constantly encourage their fellow travelers to warm up with Christmas mulled wine in street shops. Sit in a cafe or go to a stores or shopping centers.
The latter, by the way, are enough here. Although there is a widespread opinion in the reviews that there is no real shopping in Budapest as such.
Note, that in the middle of winter it's time to arrange profitable (for buyers, of course) sales.
Prices 2022
If excluding New Year's dates, then you can easily find a not too expensive hotel. Especially if you are not inclined to settle in the most central locations like Vaci Street in Pest.
The three-star Budget Hotel Victoria in Buda is in demand. Which is quite understandable: € 54 for a double room with an area of 18 "squares" and breakfast is a very interesting offer. Moreover, the hotel is quite well located: to the Chain Bridge from it 5 minutes on foot, no more.
Relatively inexpensive and solved in an intriguing design apartments Roland Apartments. In any case, for 70 € per night for two, you will find few alternatives here.
Looks like a gift for a traveling family of 4 people the Budaiapertment apartment with an equipped kitchen and even a washing machine. Buda Castle is a short walk away. And this is for less than 50 € per day!
Excursions
In principle, they are cheaper than in most European capitals, the same Prague. And in January, you can also get a substantial discount – after all, there are very few tourists left in the Hungarian capital.
In general, for 17-20 € you will be able to go on a walking journey "through time" in Buda. Moreover, in a very small company!
Individualized walks in Budapest are more expensive – from 30-33 € per people. But this is understandable – piece goods are rarely sold at the price of the mass market.
What to See
The Christmas rush in Budapest in early January is almost coming to naught. Fairs in the squares are being dismantled, tourists are leaving, and the city itself is becoming quieter and calmer.
Which naturally affects the mood – you stop rushing somewhere. And suddenly realize that you will have time for everything – even if the weather prepares an unpleasant surprise and throws sleet.
You will bypass the entire territory of the Buda Castle. And perhaps more than once!
All the panoramic views of the Danube and the down-to-earth Pest will be appreciated and remembered. You can also take pictures of most of the local monuments – there are a lot of them. And almost everyone has their own legend.
The Fisherman's bastion and the Matthias Church, the pretty old houses – it will take at least a day for a leisurely inspection of interesting places in Buda. And a couple more are guaranteed to be spent on the treasures of Pest. Parliament and St. Stephen's Basilica, Varoshliget and Vajdahunyad Castle, Vorosmarty Square, Vaci Street and the Central Market…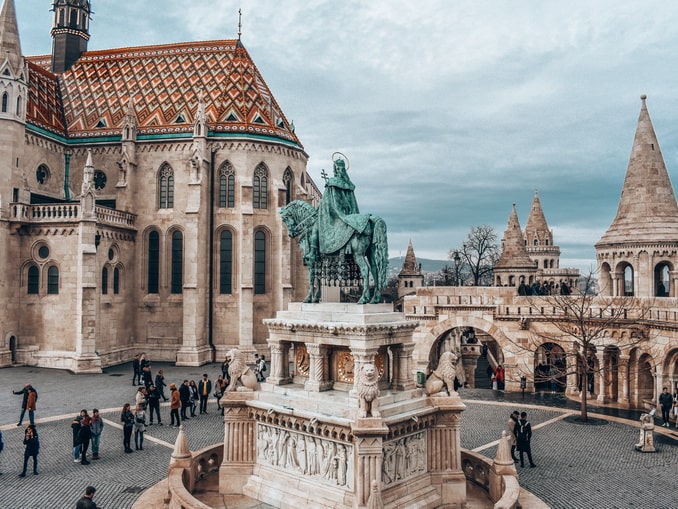 Do not forget about water walks on the Danube, although in windy or excessively cold weather they are sometimes not carried out. Once again we remind you of the famous Budapest baths. Moreover, they work in winter, regardless of weather forecasters' predictions.
Take the opportunity to taste the traditional Christmas mulled wine. In Hungary, it is called forralt bor and in January it is served literally in every cafe.
Many tourists willingly go to productions at the Hungarian State Opera House. If not listen, then at least see the interiors during the tour.
Where to Go Outside
Usually foreigners arriving in Hungary do not have a shadow of doubt about the need to travel from Budapest to Vienna. After all, what's easier – get on the train and after 3 hours get off at the main railway station in Austria?!
Is it worth going not to Austria, but further? For example, in a rented car to Italy? We would not advise it – the roads on the passes sometimes get icy in winter.
However, even if you do not get out of Hungary at all during this trip, you will not regret it. For there is also something to see inside the country.
Neighbourhoods
Of the places geographically close to Budapest, we would single out a very nice place, the touching town of Szentendre. As well as its museums and antique shops…
You may look also at the ruins of the fortress in Visegrad, where Vlad Dracula was once kept. And get to the baroque city of Gyor. Especially beautiful in January, looking like a decoration for some fairy tale…
Naturally, it is worth paying attention to Lake Balaton. In January, however, it does not look at all like a pond suitable for swimming.
Famous for its healing properties, thermal lake of Hévíz is popular at any time of the year. In the neighborhood you can also visit the town of Keszthely with a huge Festetics palace.
Once near Heviz, it is a sin not to tread a "path" to Sümeg castle, very interesting sight of Hungary.
Is it worth visiting in the middle of winter Bükk National Park? Those who have been there at this time do not advise. "You'll only waste time in vain," they say, and "get your feet wet".
© Goodtimefortrip.com