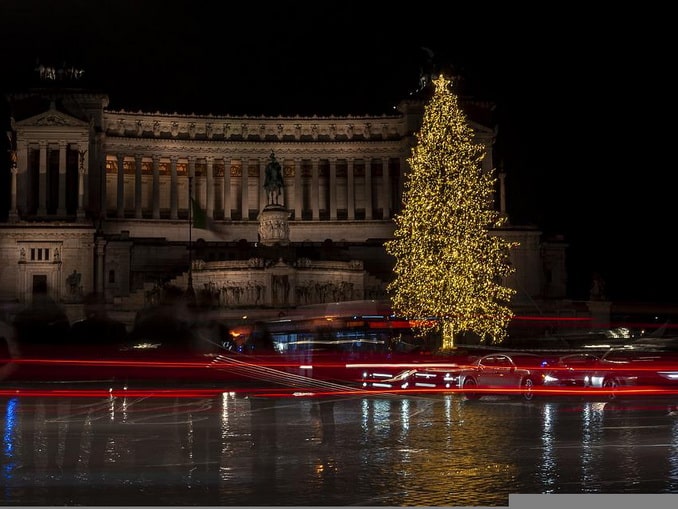 Rome in December – is it worth it to visit at Christmas and earlier? Weather, how to dress, reviews, prices 2022 on hotels and tours. What to do in Rome at the beginning of winter, where to go – in the article of of goodTimeforTrip.
Rome is good at any time of the year! This replicated phrase over the years, if not centuries, has managed to turn into an axiom. Although in recent years, in the era of global warming, this statement should be to subject to a thorough revision.
Really, who in their right mind would enjoy a stay in the "Eternal City" in July or August? Only staunch masochists!
Or a small category of tourists, so hardened that temperatures above +40 and high humidity do not cause any deterioration in well-being. There are people who, even in intense heat, see no reason to reduce activity – they see the sights of Rome as if nothing had happened.
All others are forced to put up with it, since they can only go abroad during the traditional holidays months. And therefore, with a forced smile, try not to pay attention to the weather, which is clearly not suitable for sightseeing tours.
They try not to notice the incredible crowds of tourists. Just like them, suffering from stuffiness, a ban on swimming in fountains and other restrictions from the city authorities.
Is there a way out of this visual vicious circle? But how – and this is not a transition to the night mode of wakefulness!
You just need to break the mold and decide that even December in Rome is a great time to travel. Accept this and then – enjoy!
If not by loneliness, then by silence and comparatively few people on the streets of the "Eternal City". As well as prices that fall to normal, that is, healthy levels.
Will you have to face some weather disasters if you, for example, decide to celebrate Christmas in Rome? Is it possible to freeze or get wet here on the eve of the New Year during a long tour of the Forum or just a walk around the city? Let's find out now!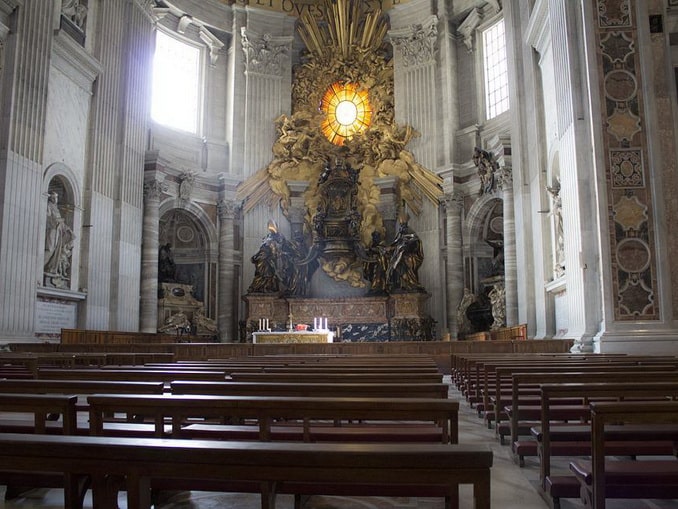 Weather in Rome in December
Really deserves praise! Because it allows a tourist a lot.
Compared to the autumn months, already at the beginning of December it becomes sunny in Rome. The amount of precipitation also decreases proportionately.
That is, rains really become less than in November. But you should not count on constantly dry and clear weather – the humidity is a bit high!
Daytime air temperatures in Rome at the beginning of winter range from +10-14 °C (sometimes +17!) at the beginning of the month to +8-12 °C – at its end. Night (+2-10 °C) forces you to be more careful in choosing clothes.
In December 2021, Rome observed similar weather. Throughout the month, daytime temperatures regularly reached +10-12 degrees Celsius and more. And in some moments – for example, at Christmas, the air warmed up even to + 13-15 °C!
It was colder at night: up to +3-7 °C. But even in the last decade of the month, that is, shortly before the New Year in Rome and after sunset, +9-11 °C was recorded. Such is the winter here, not loving the extreme cold.
Showers, as well as snowfalls, are rare. And usually the case is limited to cloudy weather or light rain. Cloudless days are also not uncommon – in December, the Italian capital sees at least 15-20 of them on average.
Once again – heavy snowfalls at this time are quite a rare occurrence. But snowflakes barely reaching the asphalt and immediately melting occasionally try to spoil the mood of the Romans.
How to Dress
You don't feel like walking in a light windbreaker, but also don't want to put on a thick winter down jacket either. Everything is in accordance with the latest fashion trends: a weightless but warm jacket, a designer scarf, sneakers or demi-season boots.
And then you will definitely be capable of long walks around the "Eternal City". And enjoy a close inspection of the main attractions of Rome. On what – we emphasize once again – in the conditions of summer heat, sometimes there is simply not enough health!
Italians do not like to wear hats – they take care of their hair – but this practical wardrobe item will not hurt cold tourists. Especially if you are going to wander the streets in the evenings, watching the gray-haired antiquity by the light of lanterns.
Frosts are extremely rare and are not able to seriously affect the planned activities. Since during the day the air will still warm up to at least +10 °C!
By the way, if you go to Italy by car, then remember that the use of winter tires is not mandatory even in the northern, alpine regions. This fact alone eloquently testifies to the climatic features of the country!
Prices 2022
If we are talking about the first half of December, then you can find a hotel in Rome for a fairly modest 100 € per day. At the same time, it will be located not too far from the Colosseum – KISS ME ROME Luxury Rooms are situated near Termini Station.
Domus Giordano in the Portuense area has the best qualities from the point of view of a not too rich tourist. It is quite far from the old city and, moreover, the Vatican. But close to the nice authentic area of ​​Trastevere. Where you can more clearly than anywhere else be able to feel the atmosphere of real, not touristy Rome.
Somewhat more expensive, but located near Piazza Navona, Largo di Torre an d Pantheon Argentina the Nikis Collection Navona. Earned on booking 9 rating based on almost 500 reviews!
Very good and charging around 150€ for a double room Dimora ai Fori – Guest House. From which the Roman Forum can be reached on foot in 5 minutes.
Guests praise the actual condition of housing. And some so simply promise to return when they are going to visit Rome again.
Note that on the dates near Christmas, it will no longer be possible to rent a room for such money. For during this festive time, many Italian tourists arrive in the city and prices are rising by leaps and bounds!
Tours cost standard amounts. A walk through the Forum in the company of a knowledgeable guide will cost 30 + €. And a tour, for example, of St. Peter's Cathedral for an even more modest 25 €.
Reviews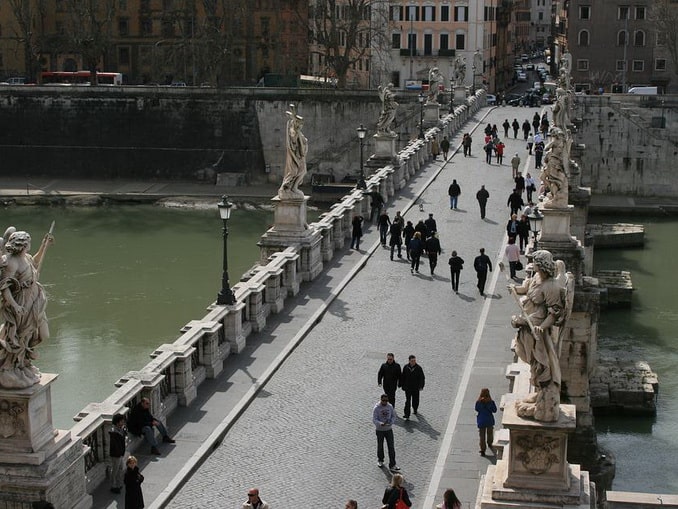 Those (a few) tourists who visited Rome on New Year's Eve, have little reason to be dissatisfied. The weather, if not ideal for walks and trips, is close to it. Rainy dank days, that can completely ruin a trip, do not happen often. But on the contrary, there are quite a lot of sunshine.
The main thing that is especially remembered, blowing away the reviews – a very small number of tourists. You can hardly meet excursion groups; on the Tiber embankment, you can sometimes feel lonely at all.
Separate praise – prices. Except for a brief stint at the end of December, fee for everything is commendably moderate. And they will not make a hole even in a modest vacation budget.
Things to Do
The abundance of possibilities is amazing. Due to the relatively low chance of rain and the predicted abundance of sunshine, especially active pastimes can be planned.
In just a few days, you will have time to explore Rome itself, make several trips around the Lazio region and beyond!
In particular, we recommend visiting Viterbo and Orvieto. And also spend a day exploring the well-maintained summer residence of the Popes in Castel Gandolfo.
It makes sense to go further – for example, try to visit Florence in a day. It's not too easy, given the powerful number of attractions there. But on the other hand, you will spend very little time on the actual trip – the fast train to Florence from Rome takes about 1.5 hours.
It's too early to go to Milan in December – the famous SALDI start only in early January. But a ride to the south of Italy is a sound idea.
Since very fast Frecciarossa will spend on the road to Naples, for example, just over an hour. So in a couple of days you can both see the capital of Campania itself and go to the famous Pompeii. Where there will be very few visitors at the beginning of winter!
Read more about the benefits of the ambulance Frecciarossa, schedule and ticket prices for raileurope.com/en/trains/frecciarossa.
© Goodtimefortrip.com